The Kansas City Chiefs took the field on Thursday night for the first time this preseason, and while the game didn't count in the standings, it was one that defensive tackle Xavier Williams won't soon forget.
After all, it marked the first time that the Kansas City native ran out onto the grass at Arrowhead Stadium – a place he so often spent cheering from the stands as a kid.
"It was awesome," Williams said. "It was everything that I expected it to be. It was just fun being under the lights and seeing those names up in the Ring of Honor, guys like Derrick Thomas…it was amazing."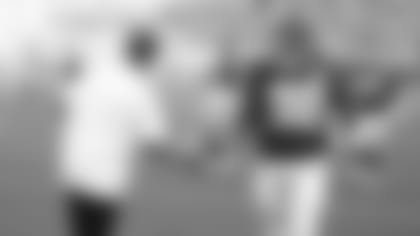 It's been quite the offseason for Williams after the three-year veteran elected to sign with Kansas City back in March, from running into old friends around town to parading down Main Street in Grandview as part of the "Hay Days" celebration in May.
Though more than anything, Williams' decision to come back home has meant more time with his family and, as of Thursday, the opportunity for them to see him play.
"This was the first time that my whole family has been able to come to a game," Williams said. "I've been in the NFL for a little bit now, but this one was a little more special."
It had all the makings of an emotional night for the 26-year-old defensive tackle – something he made a point of keeping under wraps prior to kickoff.
"I was really trying to lock in because I didn't want my emotions to get the best of me before a game," Williams said. "It was hard, but I was trying to keep everything in check and keep perspective on what I was here to do."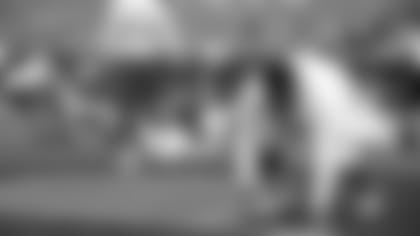 Williams managed to do just that, forcing his way into the backfield on multiple occasions in what amounted to a strong first showing as a member of his childhood team.
"It was nice to get back out there and tee off on some people that you don't have to see every day," Williams said laughingly as he referenced the daily grind of Training Camp. "It's the first preseason game, so I was still knocking off some rust and everything, but it felt good getting back out there, running around and tackling some people."
It was a performance that didn't come as a surprise to fellow defensive lineman Chris Jones, who's been impressed with Williams all offseason along.
"He's fit in since Day 1. The guy knows his stuff and he's just a veteran of the game," Jones said. "There's not much you have to tell him that he doesn't already know. He's just really soaked in with the rest of the defensive line."
And with the regular season nearly here, Williams has a chance to accomplish something special in the very place that his love for football began.
"I remember being a kid and cheering those guys when they were coming out of the tunnel," Williams said. "Now I am one of those guys."