Andrew and Tammy were students together at Brigham Young University, and as fate would have it, both enrolled in the Fundamentals of Tennis class together.
"He had this air about him—this confidence," Tammy recalled of Andrew, a member of the BYU football team, "but he wouldn't ask me out, and I'd never not had a guy that I wanted to ask me out not ask me out. So the second half of the semester, since it's a half credit, we played badminton. We were playing after he had already beaten me at tennis and I'm like, 'Well, I could beat you at racquetball.'"
He's like, 'OK, well let's go play racquetball.'"
All of Tammy's friends knew the day they were going to play at the Smith Fieldhouse on the campus of BYU, and they were all peeking through the windows as the game, or for lack of a better term, shellacking, went on.
"He killed me," she laughed. "Even though I'm really good, he killed me."
After the game was over, they sat together in the bleachers and that's when Andrew asked Tammy out to a movie that Friday night.
Their first official date would be on December 7—the anniversary of Pearl Harbor.
While Tammy was so nervous that she can't recall the movie they saw that night, she can recall the date because of how much it meant to him.
It's a day that has always been important to Andrew as both his father and uncle were in the Navy during World War II. His father was sent to Pearl Harbor as one of the first responders, while his uncle's ship was out in the Pacific at the time and was hit by a torpedo. He thankfully lived to tell about it.
But their date led to another, and another, and just like that—things had gotten serious.
It wouldn't be long before Tammy found herself at one of the most historic college football games in history—sitting with his parents, and the lessons she learned from that game still hold true to her today.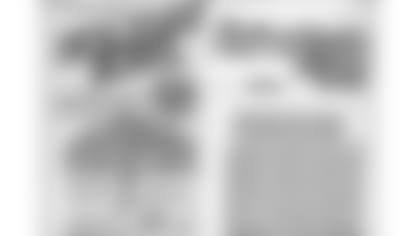 It was the 1980 Holiday Bowl, commonly known to BYU fans as "The Miracle Bowl."
The game featured a pass-happy BYU offense led by future NFL quarterback Jim McMahon and his 409.8 yards passing per game, which led all of college football that year, as did the team's 46.7 points per game.
"I don't know why we got such bad tickets. I was with his parents, but I'm screaming at people to sit down and saying, 'This game is not over!" - Tammy Reid
They were matched up against an SMU team that couldn't have been more different offensively. They were led by the backfield tandem of Craig James and Eric Dickerson, who were nicknamed the "Pony Express" and would combine to run for more than 330 yards in the game.
Dickerson would later go on to the NFL and a Hall of Fame career in his 11 seasons with the Los Angeles Rams (1983-87), Indianapolis Colts (1987-91), Los Angeles Raiders (1992) and Atlanta Falcons (1993).
Heading into that game back in 1980, BYU had never won a bowl game in their program's history.
With four minutes left, they trailed 45-25.
"People were walking away and we were up in the nosebleeds," Tammy recalled. "I don't know why we got such bad tickets. I was with his parents, but I'm screaming at people to sit down and saying, 'This game is not over!'
"They were looking at me like I was crazy. I'm sure his parents thought I was crazy because we didn't know each other very well at the time."
McMahon threw a touchdown to Matt Braga to get the score within two possessions with a little more than 2 minutes remaining in the game.
Then, the first of two low-percentage special teams plays went BYU's way.
First, they recovered the ensuing onside kick.
Just a few plays later, BYU was in the end zone again on a 1-yard touchdown run by Scott Phillips.
Now they only trailed by 6 points, but time was still an issue.
This time it was the defense's turn to make a play, and they were able to shut down SMU's dominant running game on the next possession, setting up a fourth down.
Then, the second of two miraculous special teams plays happened that gave BYU an opportunity to win.
With less than 20 seconds remaining and trailing by just 6 points, BYU blocked the punt and recovered the ball at the SMU 41-yard line.
Unbelievably, they still had a shot.
The first pass from McMahon fell incomplete deep down the right sideline, and there was time left for just one play.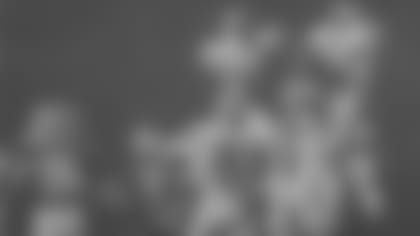 McMahon, who had already engineered a couple of late touchdowns to get them within striking distance, found Clay Brown on the final play of the game on a miraculous Hail Mary touchdown between several SMU defenders.
The extra point gave BYU a 46-45 victory.
BYU had scored 21 points in the final 2:33 to win the game.
After going winless in their first four bowl appearances as a program, including consecutive Holiday Bowls in the previous two seasons, Edwards and company pulled off one of the greatest comebacks in college football history that night at Jack Murphy Stadium in San Diego.
"That was my first experience with football and trusting that no matter how bleak it looks, I always believe Andrew and his guys will figure out a way to do it," Tammy said.
It's a lesson that would serve her well later in life, when a team would struggle to a 1-5 start, and no matter how bleak it looked, she always trusted that Andrew would figure out a way to get it done.
Tammy and Andrew were married on August 8, 1981, just 232 days after that miraculous win over SMU.