The Kansas City Chiefs have put last Sunday's win in the rearview mirror, returning to practice later today, with all eyes on the Indianapolis Colts, who visit Arrowhead Stadium on Sunday.
Since the AFL-NFL merger, Kansas City and Indianapolis have played each other 22 times in regular and postseason play, with the Colts holding a 14-8-0 advantage. The Chiefs are 4-6, against the Colts at Arrowhead Stadium. In regular season action, Indianapolis holds an 11-8 edge against the Chiefs. However, the past is the past and what we know about the present is, both teams are playoff bound in 2013, making for a must-see matchup on Sunday.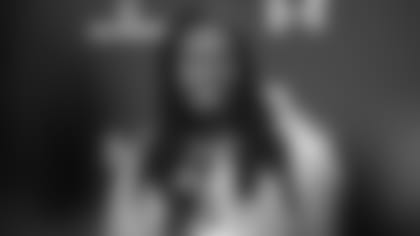 Alex Smith: 292-480 for 3,160 yards, with 23 TDs and 6 INTs (91.0 passer rating)
Andrew Luck: 291-496 for 3,299 yards, with 21 TDs and 9 INTs (85.2 passer rating)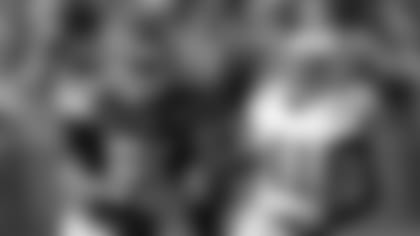 Jamaal Charles: 246 carries for 1,181 yards (4.8 avg.) and 11 TDs
Trent Richardson: 164 carries for 495 yards (3.0 avg.) and 2 TDs  
Jamaal Charles (RB): 65 receptions for 655 yards (10.1 avg.) and 7 TDs
T.Y. Hilton: 66 receptions for 876 yards (13.3 avg.) and 5 TDs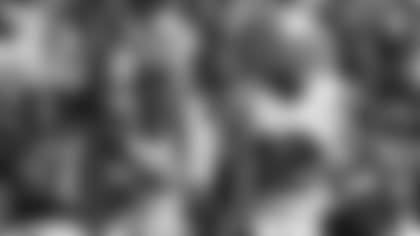 Tamba Hali, Justin Houston: 11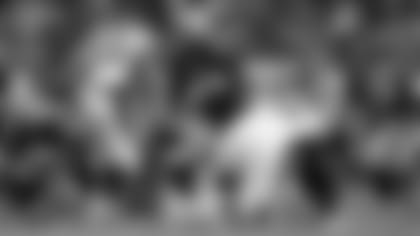 Ryan Succop: 111 (48/48 PAT; 21/25 FG)
Adam Vinatieri: 116 (29/29 PAT; 29/33 FG) PUNTING   
Dustin Colquitt: 45.5 (avg.)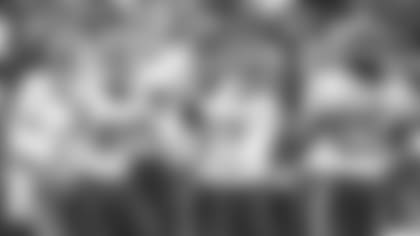 Kansas City (11) is tied with the 2008 Dolphins & 2012 Colts for most wins by a team that won two or fewer games in the previous season.
QB Alex Smith had a career-high 5 TD passes last week, tied for second-most in a game in Chiefs history. Smith has a career-high 3,160 passing yards in 2013 and (384) needs 3 rushing yards for most in a season by a Chiefs QB.
RB Jamaal Charles scored 5 TDs last week vs. Raiders & became the first player in NFL history with at least 4 TD rec. & 1 rush TD in a single game. Jamaal rushed for 226 yards, incl. 86-yard rush TD in his last game vs. IND. He is the first Chief ever with 4-career 1,000-yard rush seasons. Charles also has an NFL-best 18 total TDs (11 rush, 7 rec.) and averages 131.1 scrimmage yards per game this season, best in the AFC.
WR Dwayne Bowe (6,355) needs 6 rec. yards to surpass Carlos Carson (6,360) for fourth-most in club history.
The Chiefs ( 21) have the best turnover ratio in the NFL. The Chiefs defense allows an AFC-low 18.2 points per game in 2013.
LB Tamba Hali (11) has registered at least 10 sacks for the third time in his career.
S Eric Berry had 2 INTs vs. Oak., including a 47-yard INT-return TD. Berry has 3.5 sacks this season, most among NFL DBs.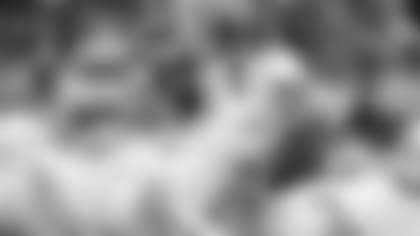 QB Andrew Luck (10) has most game-winning drives by QBs in the 4th qtr./OT in the first two seasons of a career since '70.
RB Donald Brown is averaging career-best 5.3 yards per carry in 2013.
RB Trent Richardson totaled a season-best 102 scrimmage yards last week, including a 9-yard TD rec.
WR T.Y. Hilton has career-best in catches (66) & rec. yards (861) in 2013. He has four 100-yard rec. games in '13.
WR Griff Whalen posted his first TD rec. of career last week and had a career-long 51-yard punt return vs. Houston.
TE Coby Fleener has a career-best in catches (49), rec. yards (575) & TDs (4) in 2013.
Last week, LB Robert Mathis (108 career; 16.5 in 2013) surpassed Dwight Freeney (107.5 career; 16 in 2004) for most sacks in a career by a Colt in a single-season, since 1982.