The Kansas City Chiefs and Indianapolis Colts meet for the second time this season, during Saturday's AFC Wild Card matchup. Both organizations have had recent monumental turnarounds; the Chiefs 11 victories in 2013 tied the 2008 Miami Dolphins & the 2012 Colts for most wins by a team that won two or fewer games in the previous season.
Chiefs head coach Andy Reid spoke to the success of his team and the one it faces on Saturday at 3:35 p.m. CT.
"Last year, I thought the Colts did a very nice job of taking a team that hadn't been doing too well and had a big quarterback change, personnel change, new coach, new general manager and they turned it around and played good football," coach Reid said. "We were able to do that this year, and we haven't reflected too much on that, because we still have more to go here; that's how you approach it, but there are some similarities there, I would tell you. I know (Colts GM) Ryan Grigson (and) I know (Colts head coach) Chuck (Pagano); they go about their business. I think the Colts are well-coached and I think they have good personnel and they have tough guys in there."
Since the AFL-NFL merger, the Chiefs and Colts have played each other 23 times in regular and postseason play, with the Colts holding a 15-8-0 advantage.
Below is a closer look at the Chiefs and Colts, by the numbers.
Alex Smith: 308-508 for 3,313 yards, with 23 TDs and 7 INTs (89.1)
Andrew Luck: 343-570 for 3,822 yards, with 23 TDs and 9 INTs (87.0)
Jamaal Charles: 259-1,287 yards (5.0 avg.) and 12 TDs
Trent Richardson: 188-563 yards (3.0 avg.) and 3 TDs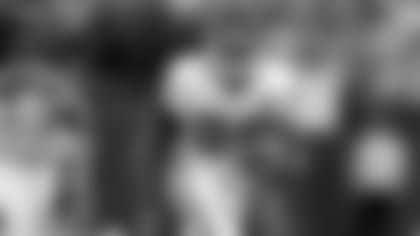 Jamaal Charles: 70-693 yards (9.9 avg.) and 7 TDs
T.Y. Hilton: 82-1,083 yards (13.2 avg.) and 5 TDs
Tamba Hali, Justin Houston - 11
Dexter McCluster - 11.8 (avg.)
Quintin Demps - 30.1 (avg.)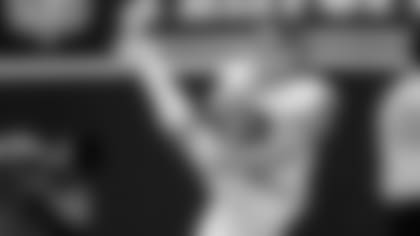 Dustin Colquitt: 46.0  (avg.)
Ryan Succop: 118 (52/52 PAT; 22/28 FG)
Adam Vinatieri : 139 (34/34 PAT; 35/40 FG)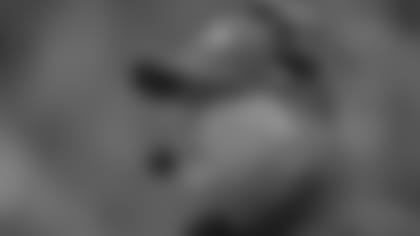 Andy Reid has made five NFC Championship appearances and one Super Bowl appearance as an NFL head coach. Saturday's game will be his 10th playoff appearance in 15 seasons as a head coach.
It's the Chiefs first postseason appearance since 2010 and they're seeking their first playoff win since 1/16/94 at Houston.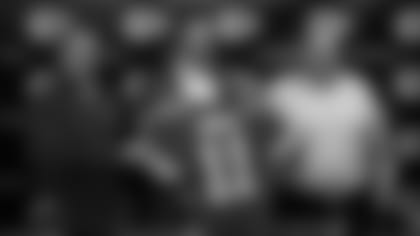 In his career, Chiefs QB Alex Smith has a 1-1 postseason record, with 5 TDs, 0 INTs and a 101 passer rating. On the road in 2013, Smith completed 134 of 222 passes (60.4 pct.) for 287 yards with 11 TDs, 1 INT and a 94.6 passer rating. Smith had a career-high 3,313 passing yards in 2013, as well as 431-rushing yards, the most ever in a single-season by a Chiefs QB. Since 2011, Smith is 30-9-1 (.763) as starter.
Chiefs Pro Bowl RB Jamaal Charles rushed for 82 yards on 9 att. (9.1 avg.), including a 41-yard rush TD, in his only career postseason game (vs. Bal. on 1/9/11). Charles (1,287) led the AFC in rushing for the second-consecutive season in 2013. He had an NFL-best 19 total TDs (12 rush, 7 rec.) and averaged 132 scrimmage yards per game, the best in the AFC. He totaled 144 scrimmage yards (106 rush, 38 receiving) in his last regular season game against Indianapolis.
Chiefs WR and Pro Bowl PR Dexter McCluster had a career-best in catches (53), receiving yards & TD catches (2) in 2013. He posted 2 PR-TDs this season, the most in the NFL.
The Chiefs defense allowed 19.1 points per game in 2013, tied for the AFC-low. Bob Sutton's defense had 11-return TDs in 2013, the most in the NFL.
Chiefs LB Derrick Johnson led the team with 107 tackles in 2013.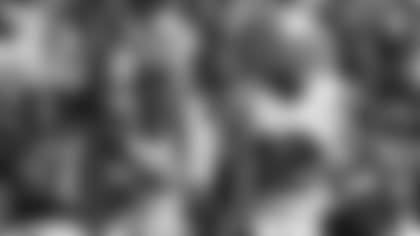 Chiefs Pro Bowl LB Tamba Hali (11) registered 10 sacks for the third time in his career and had 2-career sacks in his last postseason game. Hali (11) and Pro Bowl LB Justin Houston (11) combined for 22 sacks this season.
Chiefs Pro Bowl DT Dontari Poe had a career-best 4.5 sacks in 2013.
Chiefs Pro Bowl S Eric Berry had 3.5 sacks in 2013, tied for second-most, among NFL DBs.
Chiefs S Quintin Demps had a career-high 4 INTs in 2013.
Rookie CB Marcus Cooper had a team-high 20 passes defensed.
The Chiefs had 8 players selected to 2014 Pro Bowl (T Branden Albert, S Eric Berry, RB Jamaal Charles, CB Brandon Flowers, LB Tamba Hali, LB Justin Houston, PR Dexter McCluster and DT Dontari Poe).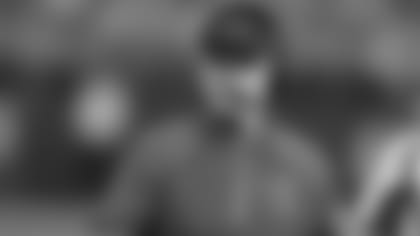 The Colts have reached the postseason for the second-straight season, under head coach Chuck Pagano, and in 11 of the past 12 seasons, overall.
Indianapolis clinched the AFC South title for the eighth time since 2003.
The Colts are 3-0 against the Chiefs in the postseason.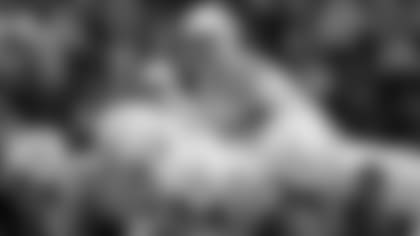 Colts QB Andrew Luck has 13 home wins in his first two seasons, tied with Atlanta Falcons QB Matt Ryan for second-most in the Super Bowl era. Luck has 8,196-career passing yards and is the first player in NFL history with 8,000 passing yards in his first two seasons. Luck (10) has the most game-winning drives by a QB in the fourth quarter/OT in his first two seasons of his career, since 1970. He will make his second postseason start of his career (1st at home) on Saturday.
RB Donald Brown had a career-high 8 TDs (6 rush, 2 receiving) in 2013.
WR T.Y. Hilton had a career-best in catches (82) & receiving yards (1,083) in 2013. He had a career-best in catches (11) & receiving yards (155) last week. Hilton is the sixth player in NFL history to register 10 100-yard receiving games in the first two seasons of a career. He is averaging 90-receiving yards per game at home this season.
TE Coby Fleener had career-highs in catches (52), receiving yards (608) & TDs (4) this season.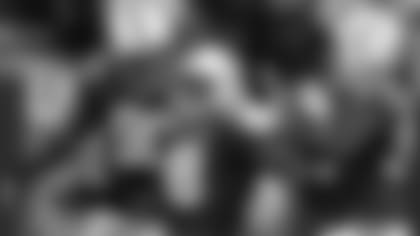 The Colts Pro Bowl LB Robert Mathis (111-career; 19.5 in 2013) has the most sacks in career by a Colt and in a single-season, since 1982. He has three sacks vs. KC (incl. postseason).
LB Jerrell Freeman led the Colts with 126 tackles and ranked second on the team with a career-best 5.5 sacks.
S Antoine Bethea has four-career postseason INTs.
CB Darius Butler has four INTs in each of the past two seasons and led the team with 15 passes defensed.
Last week, K Adam Vinatieri (2,004) became the seventh player in NFL history to reach 2,000-career points (reg. season games only). Vinatieri owns NFL-postseason record in made FGs (48) & points (196).