The Kansas City Chiefs fell short of their ultimate goal in 2017, but there were still plenty of moments throughout the course of the season that we won't soon forget.
We've been taking a closer look at those moments over the last several weeks, from the standout individual performances to the game-changing plays.
In this edition, we're looking back at the most memorable moments from linebacker Justin Houston's season.
Injuries limited Houston's ability to be on the field in the two years since his 22-sack season in 2015, but he was back to his disruptive ways this past season. Houston played in 15 games, recording 9.5 sacks, 15 tackles for loss and 20 quarterback hurries.
The advanced metrics back up Houston's strong season, as well. According to the folks at Pro Football Focus, his 51 pressures from the left side ranked in the top 10 among all edge defenders.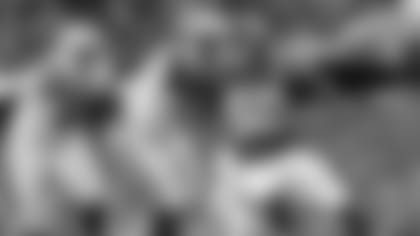 Houston was most effective when his team needed him most, tallying five sacks in the fourth quarter – joining just four other players to do so on the year.
From his two-sack performance in the season-opener against New England to his game-closing plays as the year went on, we looked back at Houston's 2017 season in this edition of "Triple Coverage"