While the Kansas City Chiefs' 2017 season didn't finish the way anyone wanted, there were still plenty of moments throughout the year that we're always going to remember.
And over the past couple of weeks, we've gone through many of those moments—from fantastic individual games, plays, and performances, to dominant stands from one side of the ball.
And we'll continue to look at these moments and performances up through the start of the 2018 NFL Scouting Combine, which begins Tuesday, February 27.
In this edition, we're taking a look back at the first season in Kansas City for linebacker Reggie Ragland, who seems to have found a home after coming over in a trade from the Buffalo Bills late in the preseason.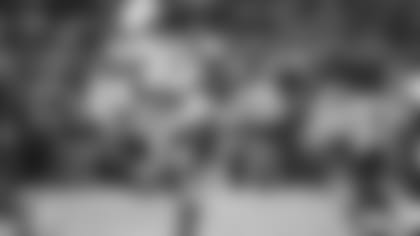 Ragland, who was taken in the second round (No. 41 overall) of the 2016 NFL Draft by the Bills out of Alabama—where he was the SEC Defensive Player of the Year in his last season—missed his entire rookie season after suffering a knee injury in camp.
Less than a year removed from the injury, the Bills decided that it was better off to send Ragland off to the Chiefs for a future mid-round pick rather than keep him, which led Chiefs' general manager Brett Veach, who hadn't been on the job all that long, to making one of his best moves thus far in charge of the Chiefs' roster.
After taking some time to get his knee fully healthy, Ragland ended up starting 10 games for the Chiefs last year, amassing 31 total tackles from his inside linebacking position.
Here are five of the most memorable moments from Ragland last season: