The guy is averaging better than 50 yards-per-play on his 20 career touchdowns, including a ridiculous 61.25 yards-per-play on his eight scores last year.
That's actually a real number from Tyreek Hill—a real stat. It almost seems made up, but it's not. It's just math.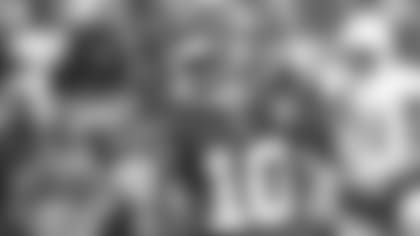 Overall, Hill finished the year with 75 receptions for 1,183 yards and seven touchdowns receiving, also earning his second Pro Bowl honors in as many years.
So, the process of finding Hill's best plays from last season was equally easy, but yet still difficult to narrow down considering the number of options. He had five scores of at least 60 yards.
In this edition of our "looking back" series, we're taking a look back at the five most memorable plays or moments from Hill's 2017 season. 
Here's a video that talks through and explains those moments: