There were 50 votes cast for the AP Defensive Rookie of the Year for the 2015 season, and in the final tally, 45 of them went to cornerback Marcus Peters, whom the Chiefs selected with their No. 18 overall pick that year.
At the end of 2015, Peters finished tied for the league lead in interceptions with eight, and in doing so, emerged from the virtual unknown to the much celebrated, widely regarded as one of the league's top young stars.
But with such a great first season like that comes newfound expectations, and sometimes, as a sophomore, success is even harder to accomplish.
In 2016, Peters answered the call, jumping out of the gate with a record-threatening pace through the season's first three weeks.
Peters recorded two interceptions off Houston Texans quarterback Brock Osweiler during the Chiefs' Week 2 matchup, and then did the same to the New York Jets' Ryan Fitzpatrick in their Week 3 matchup. Fitzpatrick famously threw six interceptions at Arrowhead Stadium in that game, for which Peters was named the AFC's defensive player of the week.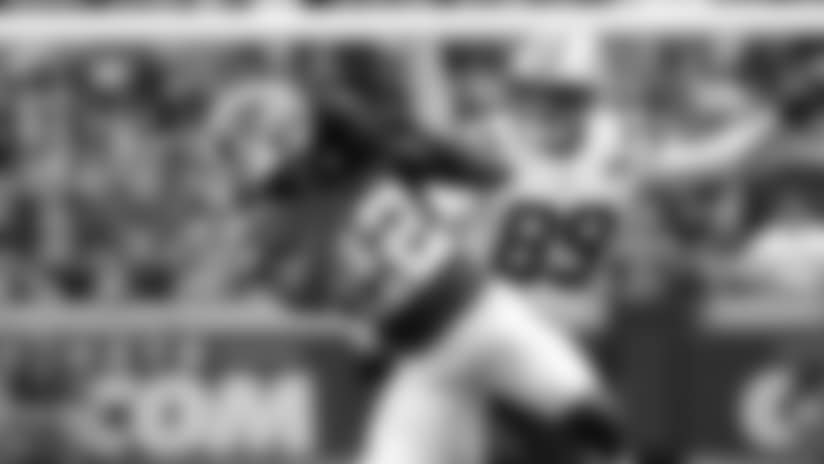 In the piece, Benoit wrote, "Through all the interceptions and near-interceptions, Peters can safely be called the NFL's most dangerous cornerback. But it's too soon to declare him the best corner. Interceptions, especially the route-jumping picks, require a certain amount of aggression. And sometimes there's a price to pay for it."
Still, the willingness to take risks is part of what makes Peters elite. Throw in his direction, and there is always a real chance he'll make you pay.
From that point in the season forward, offensive coordinators took note, and quarterbacks tended to oblige Benoit's main theme of the piece, to avoid Peters altogether if they could.
Peters had just two more interceptions the rest of the way, but by season's end, he compiled 20 passes defensed, a very memorable forced fumble and recovery against the Carolina Panthers and 45 tackles (35 solo). Peters had 15 less combined tackles than last season, again, because he was thrown at a lot less.
Pro Football Focus had Peters at just 91 targets for 2016 after being targeted 151 times in 2015.
He also had one less game to work with, as he missed the Chiefs' Week 11 game against the Tampa Bay Buccaneers, one of only four games they lost all season and the only game lost during a middle-of-the-season nine-game stretch. Peters had a hip pointer.
Peters also made the Pro Bowl but did not attend.
According to Pro Football Focus' premium stats, Peters was ranked 10th best among cornerbacks in the league for the 2016 season. He was ranked 12th among cornerbacks solely based upon pass coverage.
In just two seasons, Peters has become one of the Chiefs' key players and someone opposing teams need to take into account every week as they construct their game plans.
Perhaps Chiefs head coach Andy Reid put it best after the Chiefs' Week 7 win against the New Orleans Saints, whose quarterback, Drew Brees, made a point to throw away from him.
"I mean that's a respect thing for Marcus," Reid said. "I remember with Deion Sanders, that's kind of how those things rolled. You kind of stayed away from him and went over to the other side. So, I've seen that before.
"Listen, the main thing is that you keep working, and working, and working and working at your game, and he's willing to do that."
It will be interesting to watch how that carries into year three.