The Kansas City Chiefs have done a phenomenal job over the past four years under general manager John Dorsey adding talent to the roster via undrafted free agents.
After the last pick is made in the seventh round of each NFL Draft, more than 500 college free agents who went undrafted will sign contracts with NFL teams within a few hours.
Players like safety Daniel Sorensen (2014), running back Charcandrick West (2014), kicker Cairo Santos (2014), receiver Albert Wilson (2014) and linebacker Terrance Smith (2016), were all signed to contracts as undrafted free agents shortly after the draft concluded in their respective years.
All of those players have made an impact for the Chiefs in some way.
"There's an art to it," Dorsey explained of the rush to sign college free agents after the draft. "I call it 'organized chaos' because there are 50 million things going on at the same time."
Dorsey and the Chiefs always have a plan going into this part of the roster-building process, and much of it begins before the draft is even over.
This year, the Chiefs started many of the conversations about these players in the fifth and sixth rounds, and then began executing that plan during the seventh round. 
"We send out a personalized video to college free agents that (65 Toss Power Trap Productions) creates and do a really nice job with," Dorsey explained. "We got four or five guys in free agency this year off of those videos, but the best thing was when we sent it out via text, the responses we got back were awesome.
"I mean it was things like, 'Yes, I'm proud to be a Chief,' or 'I'd love to be a Chief.'
"Guys were genuinely excited to be a member of this organization. Those are the kinds of things that people really don't get to see behind the scenes."
Overall, the Chiefs signed 12 undrafted free agents this year.
Here's a brief look at each one:
Wide Receiver – Anas Hasic – West Florida – 5'10", 212 pounds
Hasic is the first player in the short history of the West Florida program, which began in 2016, to sign a professional contract.
In 11 games last year, Hasic caught 46 passes for 716 yards and a team-high eight touchdowns.
Wide Receiver – Gehrig Dieter – Alabama – 6'2", 208 pounds
Named after the legendary baseball player, Lou Gehrig, Dieter had three different stops during his collegiate career, which began at Southern Methodist.
After catching 10 passes for 168 yards and a touchdown for SMU in 2012, Dieter decided to transfer to Bowling Green, where he redshirted in 2013.
As a junior at Bowling Green, Dieter caught 94 passes for 1,033 yards with 10 touchdowns and earned second-team All-Conference honors.
As a graduate student, Dieter had the opportunity and transferred to national powerhouse Alabama, where he caught 15 passes for 214 yards and four touchdowns last year.
Dieter's two brothers, Thurman (Munson) and Nolan (Ryan), were also named after famous baseball players.
Wide Receiver – Marcus Kemp – Hawaii – 6'4", 210 pounds
Kemp lit up the stat sheet last year for Hawaii, finishing with 73 receptions for 1,100 yards and eight touchdowns.
He was named to the Biletnikoff Award watch list last year and was selected to the team's leadership council. Kemp was also named the team's MVP after the season.
Wide Receiver – Alonzo Moore – Nebraska – 6'0", 199 pounds
Moore caught 20 passes for 375 yards and two touchdowns last season for Nebraska, which averages out to an impressive 18.8 yards per reception.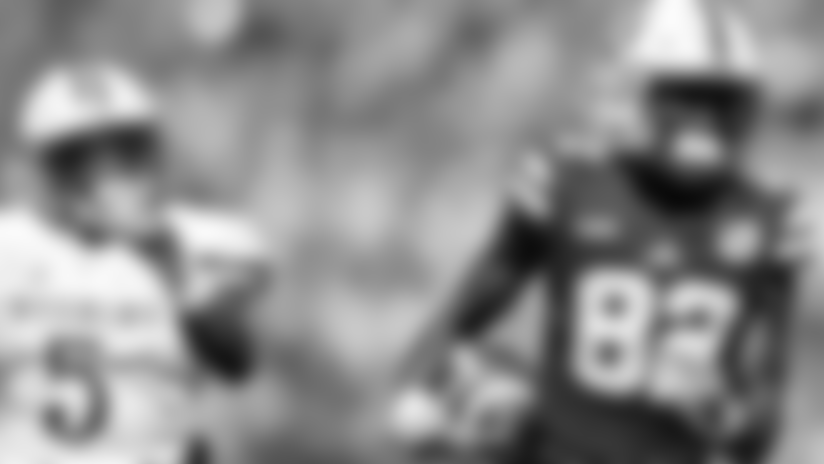 Moore is already familiar with Chiefs receiver De'Anthony Thomas, which he recently explained in an interview with Omaha.com.
"I was familiar with most of the guys. Like De'Anthony Thomas, he trained with us last summer in Nebraska, so I knew him. I was on the phone with him before the draft, and it just so happened I remember him telling me, 'You're going to come down here and play with us.'
"So as soon as he saw that happen, he gave me call and was like, 'Man, it's crazy that we both said that we wished we would play together.' And we said that last summer."
Wide Receiver – Tony Stevens – Auburn – 6'4", 212 pounds
Stevens played in 39 career games at Auburn with seven starts, finishing his senior year with 31 receptions for 487 yards and three touchdowns.
"Big target with excellent size. Has intriguing physical traits. Quick stop-and-open on comebacks for necessary separation. Can stride past deep safeties and into the clear on double moves. Long target with an expanded catch radius. Can climb the ladder and snare the would-be overthrow. Has some run after catch ability. Has some vertical potential."
Tight End – Wyatt Houston – Utah State – 6'4", 250 pounds
Houston ranks second all-time in Utah State history among tight ends in receptions (86), yards receiving (933) and touchdowns (9).
He attended Horizon Christian High School in Tualatin, Oregon, and was the first athlete in the school's history to sign a Division I scholarship in any sport.
Offensive Tackle – Corin Brooks – Texas-Permian Basin – 6'3", 312 pounds
Brooks is the first player from UTPB to have a shot at making an NFL roster, per cbs7.com.
Offensive Guard – Damien Mama – USC – 6'3", 342 pounds
Mama made several All-American teams coming out of St. John Bosco High School in Moreno Valley, California. He started 17 games in his career at USC and was an honorable mention All-Pac 12 performer in 2015.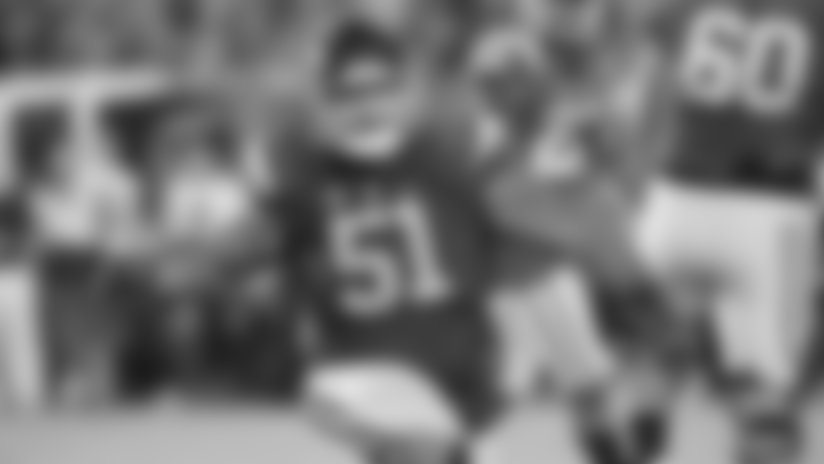 "Big boy with NFL frame. Good posture in his pass sets with hands in punch-ready position in front of his chest, knees bent and back flat. Punch is as stiff as a boxing jab. Uncorks hands early and lands with force behind maximum arm extension. Anchors against bull rushers with adequate knee-bend and can slow their charge. Has dropped about 75 pounds since coming to USC. With less weight has come more lateral quickness to reach and sustain in space. Skip-pull steps are clean and are able to work long and short pulls. Adequate radar in space to find and make second-level blocks."
Cornerback – Ashton Lampkin – Oklahoma State – 6'0", 189 pounds
Lampkin finished his college career at Oklahoma State with 76 total tackles, four interceptions and nine passes defensed.
He was named the special teams MVP in 2013.
One of Lampkin's most memorable plays was when he intercepted Ole Miss and now Denver Broncos quarterback Chad Kelly on the opening possession of the Sugar Bowl last year.
Cornerback – J.R. Nelson – Montana – 6'0", 187 pounds
Nelson played in five games last year, finishing with 23 tackles, eight passes defensed, a blocked kick and a forced fumble.
"Good height and extraordinary arm length. Arms measure in at over 34.5 inches which are incredibly rare at the position. Showed off solid agility drill numbers at his pro day. Possesses quality footwork and some short-area quickness to bird-dog receivers in their routes. Will make a high percentage of plays on the ball when he's able to crowd the route. Plays with adequate change of direction to mirror in-breaking routes. Good ball-tracker when forced to into a vertical chase. Plays with hustle. Willing to attack run support responsibility with some aggressiveness."
Graduating from Hacienda High School in Los Angeles, California, Nelson was the only California prep athlete to earn five letters: football, basketball, track, drama, and choir, per his profile at gogriz.com.
Free Safety – Jordan Sterns – Oklahoma State – 5'11", 198 pounds
Sterns led Oklahoma State in tackles for three straight years, finishing with more than 100 tackles every year. He also had five career interceptions, and 12 passes defensed.
He was named a first-team All-Big safety last year.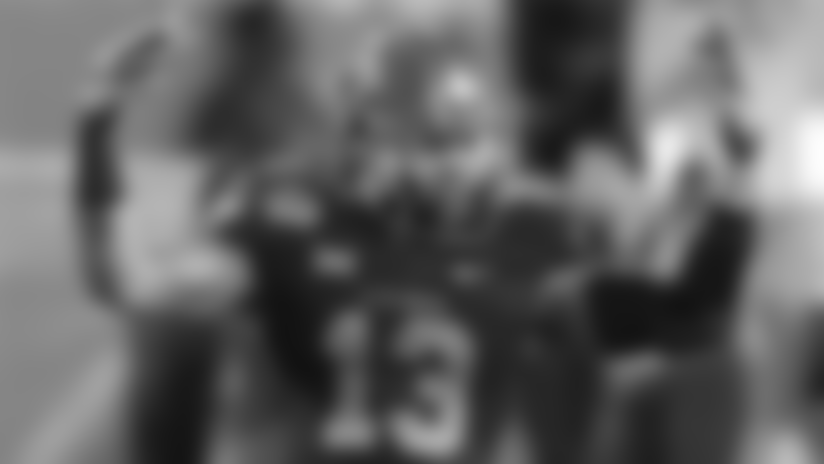 On his NFL.com draft profile, one scout said of Sterns, "He's the type of player you want in your locker room."
Strong Safety – Devin Chappell – Oregon State – 6'0", 204 pounds
Chappell started 12 games at safety last year for Oregon State, finishing with 75 tackles (including six for loss), one interception, seven passes defensed and tied a school record with six forced fumbles as well.
He finished his college career with 20 starts at either safety or nickelback and graduated with a degree in economics.
"I've always been an underdog," Chappell said. "I wasn't a high recruit. I didn't get any D-1 offers. I went to Western Oregon (2013-14). Even when I went to Oregon State (2015-16), they didn't have a scholarship for me. I had to earn it ... I'm going to carry this chip on my shoulder for a long time.
"I feel like I have an opportunity to play special teams. I know I'm going to have to be a great special team's player.