The Pro Bowl took place this past weekend, bringing together some of the league's best players to compete on the national stage, but it was about more than just the players on the field.
It was also a celebration of where many of those players began their careers just a handful of years ago - on high school football fields across the country.
That brought 33 coaches, each a nominee for the Don Shula NFL High School Coach of the Year award, to Orlando last weekend - including two on behalf of the Kansas City Chiefs.
The Chiefs were the lone team to send multiple coaches to the event due to Kansas City's unique geography along the Missouri and Kansas border, with the other 31 teams all sending one nominee from each franchise's state.
Phil Lite of Staley High School (Missouri) and Brian King of DeSoto High School (Kansas) were those two nominees following a pair of outstanding seasons on and off the field that stood out amongst their peers. Both coaches were honored at Arrowhead Stadium on Dec. 24 prior to the Chiefs' game against the Miami Dolphins, with each school receiving a $1,450 grant from the Hunt Family Foundation designated for player health and safety and/or education.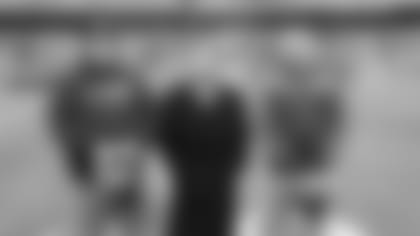 "I'm just very blessed when looking back on the year we had here at Staley High School, going 14-0 and winning a state championship," Lite said. "How we won that in the final seconds…to me this is just another team award. This would not be possible without my players and my coaches."
The Falcons indeed won the Class 5 State Championship in thrilling fashion, scoring with just seconds remaining in the contest. Though instead of kicking the extra point that would have tied the game and sent it into overtime, Lite elected to go for two points and the win.
"We drove 75 yards and scored with nine seconds left on the clock, and that's when I made the decision to go for two," Lite said. "I took a timeout just to make sure we were organized and said, 'Hey, we're going to go for the win.' As soon as I said that, I looked at my quarterback and he had this big grin on his face. The kids were all about it and they were going to find a way to get it done."
Lite's confidence in his team paid off, as the conversion succeeded and Staley took home the state title. It was a fitting end to a magical season that culminated in Lite's trip to Orlando.
"It was one of those Disney-movie seasons for us," Lite said. "We battled back in so many games…it's incredible. I'm just truly blessed."
Joining Lite at the Pro Bowl was King, who built his program at DeSoto from the ground up.
"We were 0-9 in my first season five years ago," King explained. "Then 3-6, 6-3, 7-2 and now this year we were 10-2 before losing in the playoffs. Our kids really bought in to what we were doing here and had a phenomenal year."
This marked the first year that the Kansas Coach of the Year Award was named for the late Eric Driskell, who was a three-time winner of the award as the head coach at Blue Valley High School before suddenly passing away last February.
It's something that made the honor particularly special for King.
"I had some interactions with him and got to meet him a few times," King said of Driskell. "You talk to people that worked with him and you hear about how much he did for his community and team…he was just a phenomenal leader. He did some great things for his players and kids, so it means a lot to be associated with him."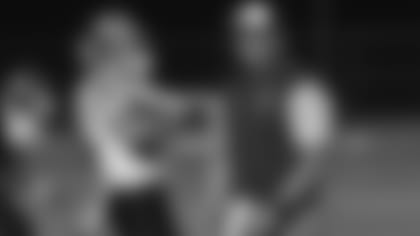 The efforts of both coaches earned them the opportunity to meet and trade stories with the best of the best in their profession.
"It was awesome," King said. "We were breaking down X's and O's, sharing film, talking about ideas and just the culture of our programs. You might struggle with situations sometimes as a coach, and to talk to coaches from around the country and to see what's working for them was just unbelievable."
Lite, King and the rest of the nominees attended Pro Bowl practice, a USA Football national conference and a number of other events before being featured on the field during the Pro Bowl on Sunday.
It all served as a fitting reward for not only each coach's success on the gridiron, but for how they've positively shaped the lives of so many kids in their communities.
"You want to have an influence on these kids and hopefully you're doing it in a positive way and making an impact on their lives," King said. "That's the main thing we're trying to do – develop young men of substance and character. I just feel very fortunate to do what I do."