The last time new Chiefs wide receiver Jeremy Maclin stood at a podium as a member of a football team located in the state of Missouri, he was much younger, and the news he needed to share moved him to tears.
"This decision hasn't been easy for me," the 20-year-old said as he tried to keep his composure. "I've seen a lot, I've battled through a lot with these guys on the team.
"I don't regret it. [Missouri has] been the best experience of my life so far. I'm saying it right now—I'm entering the 2009 draft."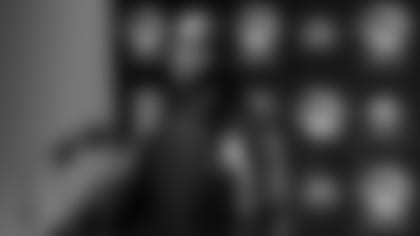 To the most steadfast Missouri fans, the news, while likely expected, was earth shattering.
Maclin was the first ever Tiger to become a first-team All-American twice. Despite just two years of play, he was the school record holder for all-purpose yardage with 5,609 yards. More than that, he was quarterback Chase Daniel's number one receiver.
But he was leaving, bypassing his final two years of eligibility to turn professional, and four months later, the standout from local Kirkwood became a Philadelphia Eagle.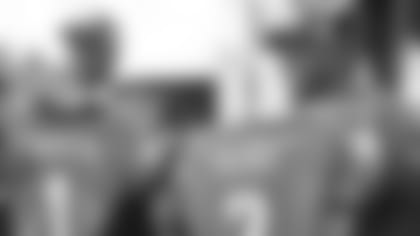 Maclin attended Kirkwood High School, where he starred as a wideout, safety and punt returner for the football team and also played on the school's basketball team.
Prior to that, according to a New York Times article, he didn't grow up in the greatest of situations, but he was lucky enough that his youth football coach's family took him in, and under their care, he was able to flourish. By the time he began his college search, he was ranked as the No. 24 wide receiver in the country.
Able to seemingly go anywhere, Maclin chose to spend his collegiate career at the University of Missouri from 2006 to 2008, and after redshirting his freshman season due to injury, he put together one of the most successful careers in school history.
Along with now a fellow Chief in Daniel, Maclin and the Tigers became the nation's No. 1 ranked team in 2007 and came within one half of reaching the national title game. The two joined together as members of Missouri's 2014 Hall of Fame Class in February.
Gary Pinkel, who coached both Maclin and Daniel, welcomed Maclin back to the state on Wednesday in conjunction with his press conference.
"On behalf of the Mizzou football family, we want a warm welcome back to the state of Missouri and Kansas City, Jeremy Maclin," he said. "We are so very proud of him being a part of our family here and a great, great player, big plays, but he brings so much more to a team and that's his leadership.
"Your locker room is better because Jeremy Maclin's walking around. We're just so very, very proud of him.
"And oh, by the way, he knows how to play in Arrowhead Stadium."
Maclin and Daniel played the most important game of their Missouri careers at Arrowhead Stadium in 2007 against rival Kansas for the Big 12 championship.
In Missouri's 36-28 win, Maclin had a team-high 10 catches for 69 yards.
According to the school's Hall of Fame website, "many would argue that he is the most electrifying player to ever wear a Mizzou uniform, as he impacted the game on offense and special teams time and again during one of the most successful periods in Mizzou football history."
Maclin translated his part in that success into six more years of it with the Philadelphia Eagles, four of which were under Chiefs head coach Andy Reid's supervision.
As he returns to his home state with the head coach and staff he has spent the majority of his professional career with, Maclin, now 26, can truly feel that his life has come full circle from that day he tearfully announced he would be leaving Missouri as a young man.
"This is the perfect situation with familiarity with what I came into the league doing and being able to come back to the area where it all started," he said. "[I'm] three hours from home, an hour and a half from where I went to college.
"It was kind of a no brainer for me. I'm just happy to have the opportunity."
Photos from Jeremy Maclin's time at the University of Missouri