The 2020 NFL Draft is right around the corner as the Kansas City Chiefs prepare to defend their Super Bowl championship, and as always, the web is chock full of mock drafts, analysis and projections.
Here's the latest look at who the experts have the Chiefs selecting in the first round next month.
"…[Madubuike is an] athletic interior guy who had 11.5 tackles for loss last season and then ran a smoking 4.83 in the 40-yard dash at 293 pounds at the combine."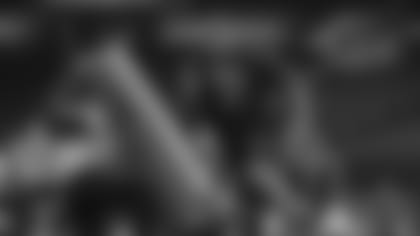 Yahoo! Sports' Eric Edholm also went defense for the Chiefs, locking in Clemson cornerback A.J. Terrell. Here's a portion of Edholm's breakdown:
"Terrell might not possess elite ball skills, but the Chiefs have plenty of playmakers in their secondary. What they lack is a good, long press corner who can help combat the Courtland Sutton/Tyrell Williams/Mike Williams types in the division."
"His value on special teams -- 44 kick returns for 1,199 yards and two TDs in three seasons at Auburn -- only adds to the resume."
Ryan Wilson of CBS Sports, meanwhile, projects Georgia tailback D'Andre Swift at pick No. 32 in his three-round mock. Here's what Wilson had to say about the selection:
"We don't think the Chiefs will end up taking a RB in Round 1, but we love the idea of the league's best offense getting even better. Swift can do it all and he'd give Andy Reid one more playmaker to make life difficult for the rest of the AFC."
NFL.com's Chad Reuter also has the Chiefs taking Swift in his latest three-round mock, which can be found here. Reuter's analysis was simple enough.
"I don't even want to think about how good the Chiefs' offense will be with Swift in the fold."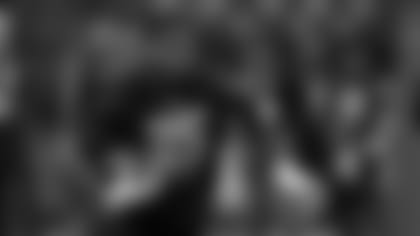 "…The already-potent offense would be out of control."
There is still a ways to go in the evaluation process and projections are likely to change often as the weeks go on, but there's little doubt that draft season is alive and well.