We're now just three weeks away from the 2020 NFL Draft, so as we've done every Friday for the past month, let's take a look at who the experts from around the web have the Chiefs taking with the No. 32 overall pick.
ESPN's Todd McShay echoed a popular pick among pundits in his latest mock draft, slotting Georgia tailback D'Andre Swift to Kansas City to wrap up the first round. Swift, a University of Georgia product, earned First-Team All-SEC honors in 2019 after rushing for 1,218 yards and seven scores.
"Swift is the No. 13 prospect on my board, but there just weren't many spots in Round 1 to slot him, so the Chiefs are able to add him all the way back at No. 32…. the explosive Swift paired with Patrick Mahomes, Tyreek Hill, Mecole Hardman and Travis Kelce is terrifying for opponents."
"…Swift gives Patrick Mahomes and Andy Reid another dynamic weapon. With a compact frame and exceptional lateral agility, Swift departs Athens with a career 6.56 yards per carry average and 73 career receptions in his three seasons."
Former All-Pro tailback Maurice Jones-Drew, who now works for NFL.com, also has Kansas City taking an SEC running back, but he switched things up a bit with the selection of LSU tailback Clyde Edwards-Helaire. Jones-Drew believes the All-SEC selection, who rushed for 1,415 yards and 16 touchdowns in 2019, can make what many consider to be the top offense in the NFL even better.
"The most high-powered offense in the league lands a play-making running back who will impact this unit with and without the ball."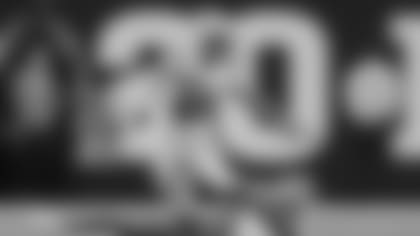 Sticking with NFL.com, analyst Peter Schrager believes the Chiefs will address the other side of the ball by picking TCU defensive tackle Ross Blacklock. The six-foot-three, 290-pound All-Big 12 honoree recorded 40 tackles, nine tackles-for-loss and 3.5 sacks in 2019.
"The defending champions scoop up one of the fastest-rising prospects in the draft," Schrager said. "Blacklock is a dynamic pass rusher and run stuffer, but an Achilles tear in 2018 could scare some teams off. Kansas City's D stepped up when needed last year down the stretch. Blacklock would be a promising young addition."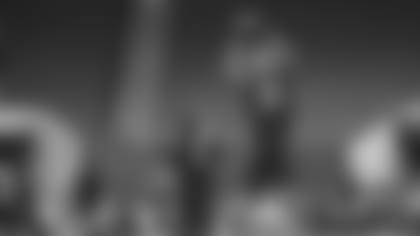 Here's what she had to say about Terrell, who earned First-Team All-ACC honors last season with six pass-breakups and two interceptions.
"Highest-rated corner available in this simulation," said Freeland, who used a data-driven model to build her mock. "Boosting the CB group creates the most value for the Chiefs overall, and Terrell's Clemson resume projects for high value in a Steve Spagnuolo defense."
Will Brinson of CBS Sports agreed with that pick, sending Terrell to the Chiefs to close out the first round.
Check back next week as we run through the latest series of mock drafts to hit the web.