The Kansas City Chiefs are widely known for improbable comebacks, no-look passes and their relentless will to compete, but despite each of those characteristics ringing true, the franchise is about so much more than just hoisting trophies.
They're an institution who are woven into the fabric of our community, possessing a platform with the power to amplify the voices that far too often go unheard. Just as they're never truly out of a football game on the field, the Chiefs' commitment to those in need is equally unwavering.
Perhaps the greatest example of that promise is the Chiefs Charity Game, which – for 36 years - has parlayed the excitement for each and every football season into more than $14.7 million in tangible support for charitable organizations in Kansas City, earning the distinction of being the top philanthropic event of its type in the NFL.
More than $5.4 million of that total has been raised in the last nine years alone, and as the 2021 preseason gets underway at GEHA Field at Arrowhead Stadium this summer, the Chiefs Charity Game will look to continue that unprecedented run of success with the Metropolitan Organization to Counter Sexual Assault (MOCSA) as this year's beneficiary.
MOCSA has served as the only independent rape crisis center in the greater Kansas City area for nearly a half-century, advocating for victims of sexual abuse and assault while educating the community about sexual violence. They provide around-the-clock support to whoever needs them and reach more than 60,000 individuals annually through their educational programming.
It's a critical mission that needs our help, and that's exactly what this partnership aims to do.
"This is going to have a huge impact on MOCSA in helping us amplify our mission and our reach in the community," said MOCSA President & CEO Julie Donelon, MSW. "Being partnered with the Chiefs – having that support and recognition – is really going to help us reach individuals that we may not have been able to reach before."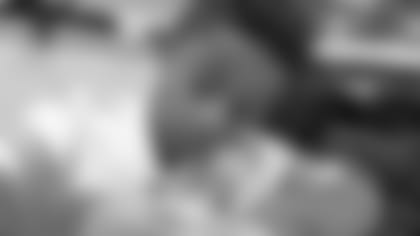 The partnership builds upon an existing relationship between the Chiefs and MOCSA that began in 2019 with the intent of sustaining and expanding prevention programs in the metro. The relationship has its roots even before that, too, as Chiefs Chairman & CEO Clark Hunt and his wife, Tavia, served as Honorary Co-Chairs of the MOCSA Community Luncheon back in 2018.
"It's been such a great relationship, and I appreciate that Clark and Tavia took the time to really get to know MOCSA as an organization," Donelon said. "They took the time to understand our mission and learn about the work that we're doing to prevent sexual abuse and assault in our community. Over the years, they've stood behind that and continued that relationship."
One example of that partnership in action is the "Green Dot" program, which aims to make our local schools safer and more inclusive.
"The Green Dot program is a bystander intervention program that we implement in middle schools to create a team of leaders who will learn about violence and what they can do to help intervene to stop it," Donelon said. "We're creating the next generation of leaders, and the Chiefs have supported us over the last three years to implement that program. We're both looking to positively impact youth at an early age, so the missions of what we're trying to accomplish are similar."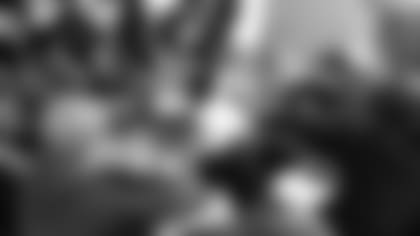 The funds raised through the Chiefs Charity Game will certainly go a long way in helping to enhance programs like Green Dot, continuing a tradition of philanthropic giving started by Chiefs Founder Lamar Hunt three decades ago.
In fact, the event's previous beneficiary – Cornerstones of Care – raised $1.6 million through their three-year partnership with the Chiefs, supporting their mission of aiding children and families recovering from trauma here in our community. Other beneficiaries over the years include The Children's Place (2015-17), Big Brothers Big Sisters (2012-14) and the Children's Center for the Visually Impaired (2009-11).
Now, as the Chiefs look toward the 2021 campaign, it will be MOCSA's turn.
"Ultimately, these funds will go toward teaching youth about how they can prevent violence and safely intervene," Donelon said. "It will help make our community a safer place."
It's an opportunity that represents the enormous things our community can accomplish when we work together, echoing Clark Hunt's words at the MOCSA Community Luncheon three years ago.
"I've been overwhelmed by the stories I've heard when it comes to the challenges facing our community in the area of sexual assault," Hunt said at the luncheon. "Both by the scale of the challenge and the optimism and positive spirit of the MOCSA team to meet that challenge."
The upcoming Charity Game now in the fold, the Chiefs are committed to meeting that challenge, too.
"MOCSA is here," Donelon said. "We know that anyone can be a victim of sexual abuse or assault, and we want them to know that there are resources available to support them. We're always here for them."