The Kansas City Chiefs fell just short of their 10th win of the season on Sunday, topped by the Denver Broncos, 35-28, at Arrowhead Stadium.
Despite the loss, the Andy Reid-led Chiefs gave a valiant effort, which included some record-breaking performances, described below, beginning with Chiefs Pro Bowl RB Jamaal Charles.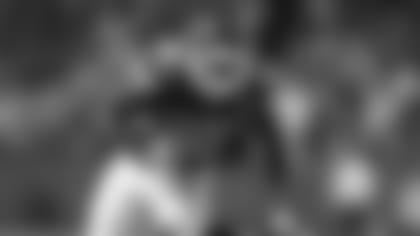 CHARLES CROSSES MILLENIUM MARK FOR CARRIES: Jamaal recorded 19 carries in Sunday's contest, giving him 1,003 carries for his career. He becomes just the fifth player in franchise history to record more than 1,000 rushing attempts.
CHIEFS RECORD BOOK - MOST RUSHING ATTEMPTS, CAREER
1. 1,375 Larry Johnson 2003-09
2. 1,321 Priest Holmes 2001-07
3. 1,246 Christian Okoye 1987-92
4. 1,157 Ed Podolak 1969-77
5.     1,003         Jamaal Charles            2008-13
CHARLES HITS 1,000 YARDS FOR SEASON: Charles picked up 93 yards on 19 rushes (4.9 avg.) in yesterday's game, giving him 1,011 rushing yards for the 2013 season. It marks the fourth time in his career that he's recorded at least 1,000 rushing yards in a season (2009-10, 2012-13). He becomes the first player in franchise history to record four seasons with 1,000 or more rushing yards.
CHIEFS RECORD BOOK - MOST 1,000-YARD RUSHING SEASON
1.     4               Jamaal Charles (2009, 2010, 2012, 2013)
2. 3 Priest Holmes (2001-03)
3 2 Larry Johnson (2005-06)
Christian Okoye (1989, 1991)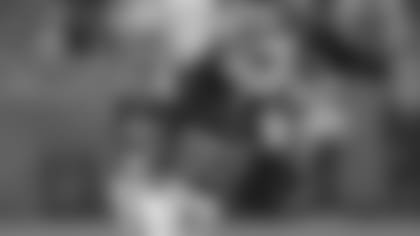 CHARLES CLIMBS THE COMBINED NET YARDS LIST: Jamaal recorded 120-combined scrimmage yards (93 rushing, 27 receiving) in Sunday's game, giving him 8,527-combined net yards (rushing, receiving, interception return, punt return, kickoff return and fumble return) for his career. He ranks third in team history for most combined net yards, passing RB Abner Haynes and RB Priest Holmes (8,447) in Sunday's game for his place in the top three.
CHIEFS RECORD BOOK - MOST COMBINED YARDS, CAREER
1. 12,356 Dante Hall 2000-06
2. 10,963 Tony Gonzalez 1997-08
3.     8,527         Jamaal Charles             2008-13
4. 8,447 Abner Haynes 1960-65
Priest Holmes 2001-07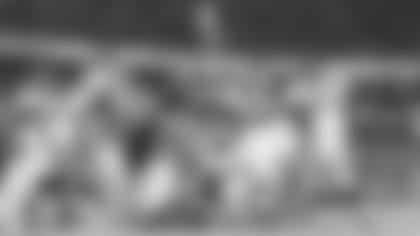 CHARLES SETS NEW SINGLE-SEASON HIGH FOR TOUCHDOWNS: Jamaal recorded a one-yard touchdown rush, giving him nine rushing touchdowns and 11 total touchdowns for the 2013 season. His nine rushing touchdowns and his 11 total touchdowns are both new single-season career highs. He now owns 35-career touchdowns (26 rushing and nine receiving).
Following the Week 13 contest, Charles was asked about his record-setting accomplishments.
"I'm a running back," Charles said. "My job is to run the ball. At the end of the day, I want to be one of the best that's played in this organization – not just in my organization, but in my class and in the NFL. It's an honor to go over 1,000 yards, but we have more football. Hopefully, I can go out and break more records and make history."
DAVIS SETS FRANCHISE LONG FOR KICKOFF RETURN: Chiefs rookie RB Knile Davis recorded a 108-yard kickoff return for a touchdown in yesterday's contest. The return marks the longest kickoff return in franchise history and is the longest return for a touchdown of any type (kickoff, punt, interception or fumble) in club annals. Entering Sunday's game, Davis had three-career kickoff returns, and his longest effort was a 24-yard return at Buffalo on Nov. 3, 2013.
"When coach called my number, I was just excited," Davis said of his historic return. "When they kicked the ball off, I didn't know how deep I was; I was just looking at the ball. I knew if I caught it, I was going to come out. He (Chiefs special teams coordinator Dave Toub) drew up a good kickoff return; we caught them off guard and I went north and the rest is history."
His 108-yard return in Sunday's game ties for the second-longest return in NFL history, behind Minnesota WR Cordarrelle Patterson's 109-yard kickoff return on Oct. 27, 2013.
It marks Kansas City's first kickoff return for a touchdown since RB Jamaal Charles recorded a 97-yard kickoff return touchdown vs. the Pittsburgh Steelers on Nov. 22, 2009.
CHIEFS RECORD BOOK - LONGEST KICKOFF RETURN (ALL TDs)
1.     108           Knile Davis vs. Denver             Dec. 1, 2013
2. 106 Noland Smith at Denver Dec. 17, 1967
3. 100 Dante Hall vs. Pittsburgh Sept. 14, 2003
4. 99 Dave Grayson at Denver Sept. 7, 1963
Tamarick Vanover at Seattle Sept. 3, 1995
NFL RECORD BOOK - LONGEST KICKOFF RETURN (ALL TDs)
1. 109 Cordarrelle Patterson (MIN) vs. Green Bay Oct. 27, 2013
2.     108           Knile Davis (KC) vs. Denver                              Dec. 1, 2013
Randall Cobb (GB) vs. New Orleans Sept. 8, 2011
Ellis Hobbs (NE) at N.Y. Jets Sept. 9, 2007
Jacoby Jones (BAL) vs. Dallas Oct. 14, 2012
HEMINGWAY HAULS IN TOUCHDOWN: Chiefs WR Junior Hemingway caught a 17-yard touchdown from QB Alex Smith on Sunday; it marks Hemingway's second touchdown of 2013 and his second-career receiving touchdown. Hemingway also had a team-high four special teams tackles in the contest. Junior finished with three catches for 42 yards (14.0 avg.) and one touchdown.
"It was man coverage," Hemingway said of his TD grab. "I came off the ball and saw they were in man coverage and I just had to make sure that I beat that man, because there was no safety back there; the safety was guarding me, so, I just made sure I beat him and Alex threw it and I caught it."
FASANO GRABS THIRD SCORE IN AS MANY GAMES: Chiefs TE Anthony Fasano caught his third touchdown in as many weeks as he caught a 12-yard pass from QB Alex Smith. He now has three touchdowns for the season and has 27-career receiving touchdowns. He finished the game with three receptions for 28 yards (9.3 avg.) and one touchdown, before leaving the contest with a concussion.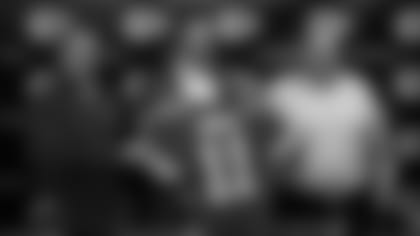 SMITH SHOWS OFF HIS LEGS: Chiefs QB Alex Smith had four carries for 46 yards (11.5 avg.), including a career-long 26-yard effort in the Week 13 contest. He now has 360 rushing yards for the season, giving him the second-best single-season rushing total by a quarterback in franchise history. He is 27 yards short of passing QB Tyler Thigpen's 2008 single-season record of 386 rushing yards.
CHIEFS RECORD BOOK - MOST RUSHING YARDS, QUARTERBACK, SEASON
1. 386 Tyler Thigpen 2008
2.     360           Alex Smith                   2013
3. 274 Steve Fuller 1980
4. 272 Len Dawson 1963
5. 264 Steve Fuller 1979
DEMPS PICKS OFF MANNING: Chiefs S Quintin Demps intercepted a QB Peyton Manning pass in the first quarter on Sunday, marking his team-leading fourth interception of the season. He now has seven- career interceptions, recording more interceptions in a Chiefs uniform than he did in his first five years in the NFL (2008-12).
Demps described his INT, after the game.
"I was just playing my responsibility," Demps said. "I was lucky to concentrate; I tipped it and it came right to me."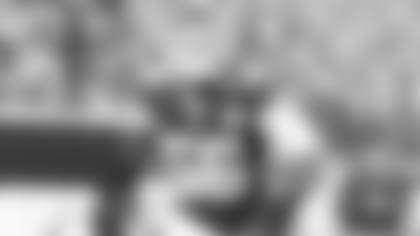 JOHNSON MOVES UP TACKLE CHART: Chiefs LB Derrick Johnson continued his climb up the career-tackle chart, recording nine solo tackles, including one for loss, in Sunday's contest. He ranks third in team history with 966-career tackles, trailing only DE Art Still (992) and LB Gary Spani (999). He needs 34 tackles to become the first player in team history to record 1,000-career tackles and pass Spani for the franchise record for most career tackles.
CHIEFS RECORD BOOK - MOST TACKLES, CAREER
1. 999 Gary Spani 1978-86
2. 992 Art Still 1978-87
3.     966           Derrick Johnson           2005-13
4. 927 Deron Cherry 1981-91
5. 883 Donnie Edwards 1996-01, '07-08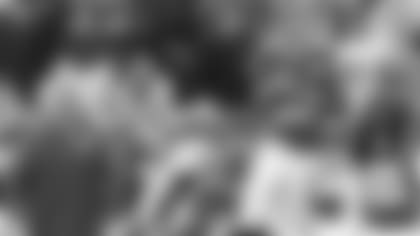 COOPER GRABS ANOTHER INTERCEPTION: Chiefs CB Marcus Cooper intercepted QB Peyton Manning and returned it 20 yards in the game. It marks Cooper's third interception of the season. He is one interception shy of tying for the fourth-best mark in franchise history of most interceptions by a rookie. The last rookie to record four interceptions was S Eric Berry in 2010.