This. Is. Monster Jam™! The most unexpected, unscripted and unforgettable motorsports experience for families and fans in the world today returns to Kansas City for an adrenaline-charged weekend at GEHA Field at Arrowhead Stadium on Saturday, May 20, 2023. At Monster Jam®, world champion athletes and their 12,000-pound monster trucks tear up the dirt in wide-open competitions of speed and skill. Tickets are available on www.ticketmaster.com with Monster Jam Preferred Customers able to purchase advance tickets starting today, January 17, before tickets go on-sale to the general public on January 24. Fans can still sign up for free to become a Monster Jam Preferred Customer and get exclusive access to the pre-sale offer code.
The excitement begins at the Monster Jam Pit Party held on Saturday. Fans can see the massive trucks up close, meet their favorite drivers and crews, get autographs, and take pictures. New-for-2023 activities including the Sand Box play area, inflatable slides, Spin Master remote control truck course, coloring and temporary tattoo station, and new photo ops, including the chance to take a photo with the Series trophy. This fun-filled experience is the only place that allows people to get up close access to the Monster Jam teams and get an insider's look at how these trucks are built to stand up to the competition.
Kansas City fans will be on the edge of their seats as world-class drivers show off crazy skills and all-out racing in fierce head-to-head battles for the Event Championship. Engineered to perfection, the 12,000-pound Monster Jam trucks push all limits in Freestyle, Skills and Racing competitions. The Stadium Series Blue Champion will receive a highly coveted automatic bid to the prestigious Monster Jam World Finals® to compete for the title of World Champion. The 2023 Monster Jam World Finals will be held in Nashville on July 1.
The Stadium Championship Series Blue features 12 skilled athletes battling for the championship while tearing up the dirt in intense competitions of speed and skill. Reigning Monster Jam World Finals High Jump champion Ryan Anderson in Son-uva Digger® aims to repeat as series champion. Tyler Menninga gets behind the wheel of the black and green wrecking machine, the legendary Grave Digger®. Mark List grabs the bull by the horns behind the wheel of El Toro Loco®. Two-time GUINNESS WORLD RECORD™ title holder Bari Musawwir in Zombie™ and fan-favorite Cynthia Gauthier in Lucas Stabilizer look to lock in the championship.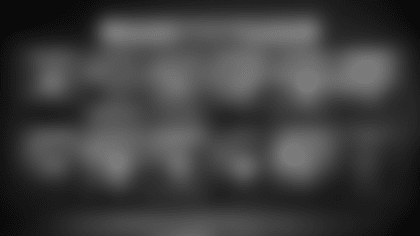 Fans are encouraged to get to their seats early to experience Monster Jam Trackside approximately one hour before the event start time. Featured festivities include competition previews, driver interviews, opening ceremonies and power rush truck introductions.
Monster Jam drivers are trained, world-class male and female athletes who have mastered not only the physical strength and mental stamina needed to compete, but the vital dexterity to control 12,000-pound machines capable of doing backflips, vertical two-wheel skills and racing at speeds up to 70 miles-per-hour to produce jaw-dropping, live motorsports action seen around the world. Monster Jam. As Big As It Gets!™
WHEN: Saturday, May 20 – 7 PM | Pit Party 2:30 PM – 5:30 PM
WHERE: GEHA Field at Arrowhead Stadium | One Arrowhead Drive, Kansas City, MO 64129
TRUCK LINEUP: Son-uva Digger ®driven by Ryan Anderson; Zombie™ driven by Bari Musawwir; Lucas Stabilizer driven by Cynthia Gauthier; Grave Digger® driven by Tyler Menninga; Megalodon® driven by Cory Rummell; Avenger driven by Jim Koehler; Bad Company driven by John Gordon; Shaker driven by Ryan Disharoon; El Toro Loco® driven by Mark List; Axe driven by Joe Foley; Monster Mutt® driven by Chris Koehler; 1 truck/driver TBA
**Truck and driver line-up subject to change
PHOTO/VIDEO ASSETS: Media can download truck/driver photos and other press materials directly here.
Unexpected, unscripted and unforgettable, Monster Jam® features world-class athletes competing for championships on perfectly engineered dirt tracks that push these ever-evolving, state-of-the-art trucks to the limit. Beyond the 350 global live events each year, the Monster Jam brand extends off the track into the home through products, content and merchandise that keeps the fun alive year-round. For more information, visit MonsterJam.com.
Feld Motor Sports, Inc. is the worldwide leader in producing and presenting specialized arena and stadium-based motorsports entertainment. Properties include Monster Jam®, Monster Energy AMA Supercross, and the SuperMotocross World Championship. Feld Motor Sports, Inc. is a subsidiary of Feld Entertainment, Inc. Visit monsterjam.com, SupercrossLIVE.com, and feldentertainment.com for more information.
Arrowhead Events, the special events arm of the Kansas City Chiefs organization, is focused on making GEHA Field at Arrowhead Stadium an entertainment destination that serves the entire Midwest region. With more than 73,000 seats and a quarter-million square feet of event space developed as part of major renovations in 2010, the venue is quickly becoming more than just a home for football games. In the past decade, GEHA Field at Arrowhead has played host to major concert tours, international soccer matches, college football games, motorsports events and food and drink festivals. For more information on GEHA Field at Arrowhead Stadium and Arrowhead Events, please visit www.chiefs.com/stadium/ and follow @GEHAField on Twitter.