Recently, the Chiefs created a new clothing line exclusively for women -- Relentlessly Red.
"Items within the Relentlessly Red Collection are exclusive to the Pro Shop at Arrowhead Stadium and are designed and created for the fashionable and passionate female Chiefs fan," Tim Witkowski, Aramark General Manager, explained. "Relentlessness stands for how the Chiefs work on and off the field. It also describes the passion and loyalty of Chiefs fans. Plus, when you think of the Chiefs, you think the Sea of Red."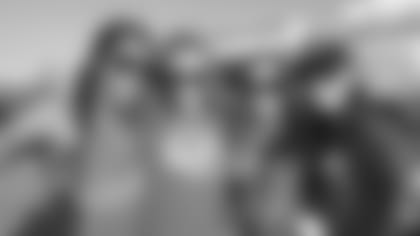 The collection was designed for every day wear; it can be dressed up or down. Pair it with some jeans and boots to head to the game or dress it up with a skirt and a chunky necklace to go out on the town.
I recently dressed it up with a patterned skirt and a pair of heels.
"Women are the fastest growing fan demographic in the NFL and we want to enhance their experience by offering the largest and best selection of Chiefs clothing," Witkowski said. "We wanted to launch a line that was exclusive to Arrowhead Stadium."
Visit Arrowhead's Pro Shop anytime during the week to check out the new Relentlessly Red collection. The store is open Tuesday – Saturday from 10:00 a.m. to 4:00 p.m. Visit goarrowhead.com/proshop for more information.