The word that kept getting thrown around was "speed."
That's how Kansas City Chiefs area scout Ryne Nutt kept describing linebacker Ukeme Eligwe out of Georgia Southern, whom the Chiefs selected with their fifth-round pick Saturday afternoon.
Eligwe finished last year with 104 tackles (11 for loss), and three forced fumbles.
"You put the tape on you see him covering tight ends down the seam, you'll see him buzzing on the flat," Nutt, who said he believes Eligwe will work at the WILL linebacker position for the Chiefs, explained. "He ran a 4.58. The kid is fast and finds the football. He plays multiple roles."
When speaking with reporters after being selected, Eligwe, who stands at 6 feet 2 and 239 pounds, described his playing style.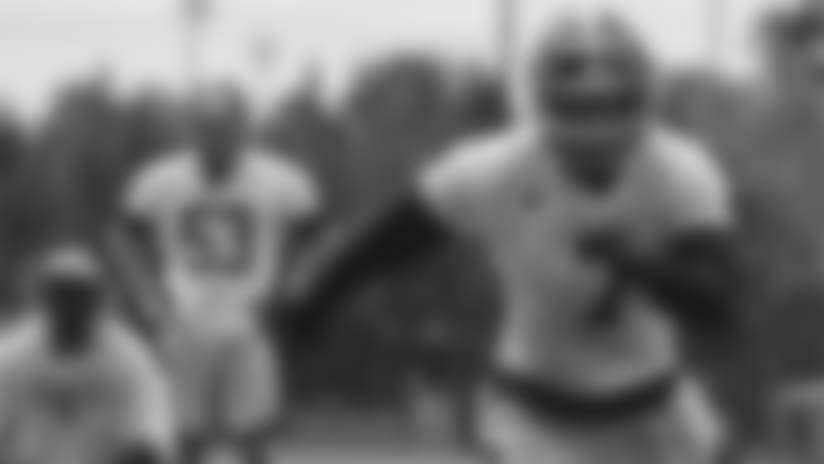 "I'm relentless," Eligwe explained. "You'll see me do many things – cover, rush the quarterback, do whatever. I believe I'm very versatile. If no one's ever seen me play, I think that's what they'll see – a linebacker who can do it."
Eligwe was with his close family and friends in Georgia when he got the call he's been waiting for his entire life.
"I thank my parents – the people who stood by me and the people who believed in me," Eligwe said. "The coaches that believed in me, and the coaches that pushed me. Just the supporting cast – everyone that's in my inner circle.
"At the end of the day, I believed in myself, and I worked hard to get here."
Eligwe, who was dismissed from the program at Florida State before heading to Georgia Southern, understands the opportunity he's now been given to sit in a linebacker's room with guys like Derrick Johnson, Justin Houston and Tamba Hali.
"It's a blessing, honestly," Eligwe explained. "Going into an organization with linebackers who have been in the league for countless years and who hold records and are of that status, all you can do is go in and be humble, learn from them, keep your mouth shut and ears open and write it all down.
"Right now, I have my notepad ready to receive any words [Johnson] is speaking, and learning how to get better each and every day."
When asked what he thinks is the part of his game he most specifically needs to improve, Eligwe said it's about being consistent every day.
"It's the little things—the details," Eligwe explained. "I believe everything I don't possess right now is coachable, I believe I have all the tools. Everything will just be coaches getting it out of me and teaching it to me, and me just receiving it and being ready to learn."
Outside of the opportunity to learn from the Chiefs' all-time leading tackler in Johnson, and others in that room, there's one familiar face for Eligwe who will be waiting in that room—his former college teammate at Florida State, Terrance Smith.
Smith was signed as an undrafted free agent by the Chiefs last year. "I know [Smith] really well," Eligwe said. "My phone has been blowing up, but I'll be calling him soon."