The New York Jets come to Arrowhead Stadium on Sunday with a 1-7 record, having lost seven consecutive games.
"We look forward to the challenge of playing the Jets," Chiefs coach Andy Reid said on Wednesday. "We don't look at records. We look at the players and the coaches, and they are good in both those areas. They are playing their hearts out, so we need to make sure we get ourselves right and study the opponent."
The Jets' lone win of the season came in Week 1 against the winless Oakland Raiders, but there's still plenty of talent on the Jets roster.
"This defensive line, they're very, very good," Reid said. "I mean, you're looking at one of the better defensive lines in the National Football League, really one of the best front sevens in the National Football League. They get after it."
That defensive front seven is paced by former Missouri Tiger Sheldon Richardson, who has 3.5 sacks already this season to go along with 40 tackles.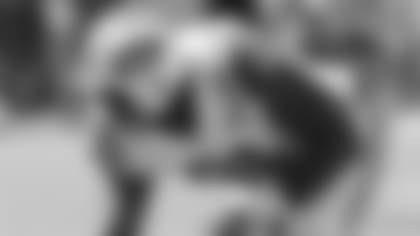 Muhammad Wilkerson, Calvin Pace and Quinton Coples help round out a front seven that has led the Jets defense to 24 sacks through their eight games, which ties them with the Chiefs for the fourth most in the NFL.
"He's a heck of a football player and he brings great energy," Reid said of Richardson. "He's got a big personality and he plays big and he's got great athletic ability.
"[Muhammad Wilkerson] isn't a bad player either. He's pretty good."
Richardson, Wilkerson and Coples have combined for 46 quarterback hurries to lead this Jets defense.
Rex Ryan is known as a defensive-minded coach who likes to bring pressure to the opposing quarterback. It's helped the Jets defense do so well in the sack department this year, but they've struggled at getting beat against the blitz.
The Jets defense has a passer rating of 127.1 against them when they blitz an opposing quarterback, but that doesn't mean the Chiefs are going to expect positive results without being fully prepared.
"Rex [Ryan] is going to throw a lot of pitches at you and they're not going to be the same thing he threw last week or the week before," Reid explained. "He'll do it at any time and any place. You've got to be ready for that."
Chiefs quarterback Alex Smith said this Jets defense gives you a lot to prepare for.
"They throw a lot at you schematically and they present a lot of different fronts," Smith explained. "Their guys are moving around all over. You have D-linemen playing linebacker, linebackers playing D-linemen, defensive backs in the mix. They do some very unorthodox things.
"They present some problems in that manner. You have to be good in the protection as far as identifying the fronts. I think that's the biggest thing at this point is just that they do so much and that it's different. You have to be good with the film study and get comfortable with what you're seeing."
On the back end of the Jets defense, they've struggled on the outside at cornerback.
Cornerbacks Darrin Walls and Antonio Allen are both allowing a passer rating better than 134.0 when the ball is thrown in their direction, allowing seven touchdowns with no interceptions.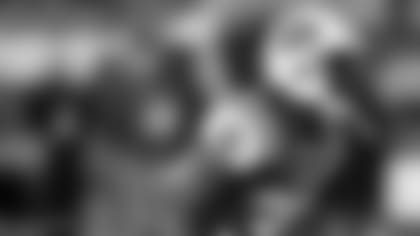 Last week the Chiefs faced a Rams defense that had four rookie cornerbacks on the active roster, and they were able to take advantage of mismatches they found by getting the ball out quickly to their playmakers on the outside.
It put pressure on defensive backs in space to make plays and helped protect against the formidable defensive line of the Rams.
The Chiefs may see a similar situation this Sunday against the Jets and hope to find similar success.
On the offensive side of the ball, the Jets are led by offensive coordinator Marty Mornhinweg, whom coach Reid is very familiar with.
"We go way back," Reid said on Wednesday. "He's a phenomenal football coach, great offensive mind and he knows this defense. This is a unique situation because both offenses and both defenses are very similar, but Marty's a heck of football coach."
Reid and Mornhinweg spent 10 years together in Philadelphia, where Mornhinweg served as assistant head coach and then offensive coordinator during their time together.
But they go back even further than that, with stops at the University of Texas-El Paso (1987) and the University of Missouri (1991) before two years together with the Green Bay Packers (1995-96).
Mornhinweg will lead a Jets offense on Sunday that has a new face under center this week as veteran Michael Vick will get the start in place of Geno Smith.
"Michael Vick can do everything," Reid said of his former quarterback. "He can run, he can throw. He can run the option game. He can do everything. He'll be 50 years old, he'll still be able to do everything. He's one of those kind of guys.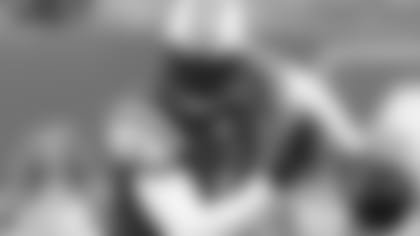 "He's blessed and he loves playing the game."
Vick has completed just 46 percent of his passes this season with zero touchdowns and one interception.
In his most extensive action of the season last week against the Bills, Vick went 18 of 36 for 153 yards. He also ran the ball eight times for 69 yards, but had four fumbles (two lost).
At receiver, the Jets are led by former Denver Bronco Eric Decker, who signed a multi-year deal with the Jets this offseason.
Decker is leading the team in both receiving yards (363) and touchdowns (3). Of his 31 receptions, only two have been on passes that traveled 20 yards or more down the field. Decker is a possession receiver who does most of his damage on underneath, intermediate routes.
Another target that has emerged this season is rookie tight end Jace Amaro, who leads the team with 32 receptions and has been a bright spot for the Jets offense so far this season.
As the Jets passing game has struggled, averaging just 179 yards per game through the air, which ranks last in the NFL, the bread and butter of this offense has been running the football.
The Jets rank third in the NFL in number of rushes this season (236) and average 140 yards per game on the ground, which ranks fourth in the NFL.
Led by Chris Ivory (101 carries, 475 yards) and Chris Johnson (67 carries, 268 yards), the Jets will look to control the clock and line of scrimmage on Sunday.
The Chiefs have won four of their last five and head into Sunday's game looking for their fifth win of the season.