For a cornerback standing 6 feet 3 inches tall and weighing 213 pounds, Stanley Jean-Baptiste is hard to miss on a football field.
He also fits the mold of what the Chiefs like in their cornerbacks—long and athletic.
Jean-Baptiste, the former second-round pick of the New Orleans Saints in 2014, was one of 46 tryout players who participated at Chiefs rookie minicamp this past weekend.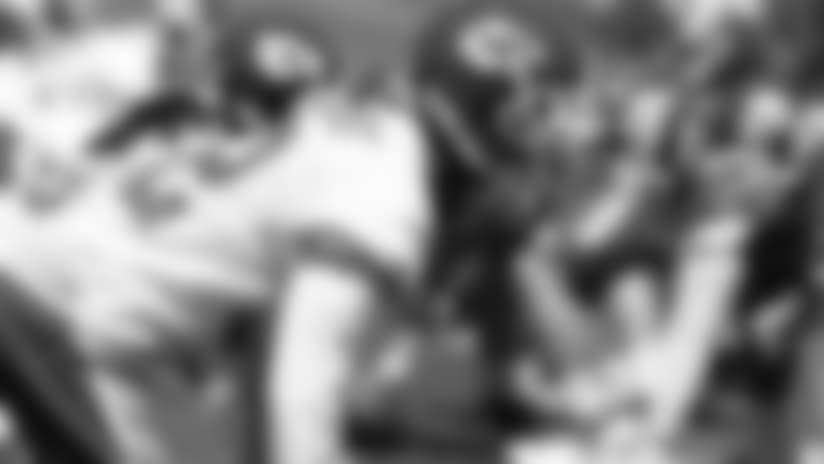 Following Monday's final minicamp practice, coach Andy Reid told Jean-Baptiste that he was going to have an opportunity to stay with the team a little longer.
"It means a lot," Jean-Baptiste, who played collegiately at Nebraska and was one of six tryout players who earned the opportunity to stay with the Chiefs for OTAs and potentially training camp, explained.
"The doors aren't closed on me yet. It gives me another chance to show everyone what I can do. A lot of people probably gave up on me, but it's just all on me to go out there and prove to them that I still got it."
Since joining the league with the Saints, Jean-Baptiste has spent time on the practice squads of the Detroit Lions and Seattle Seahawks. He played in four games as a rookie with the Saints, primarily playing on special teams.
While his career hadn't taken the path he thought when he was first drafted, there's little doubting the upside he possesses with his size and ability.
Coming out of Nebraska in 2014, NFL Network draft analyst Mike Mayock had high praise for Jean-Baptiste after he was selected by the Saints with the No. 58 overall pick.
"He is today's NFL corner," Mayock said of Jean-Baptiste at the time. "He's a lot like Richard Sherman in that he's a converted wide receiver, but he has the size of Brandon Browner. I think (New Orleans Saints defensive coordinator) Rob Ryan is going to turn him into a future All-Pro."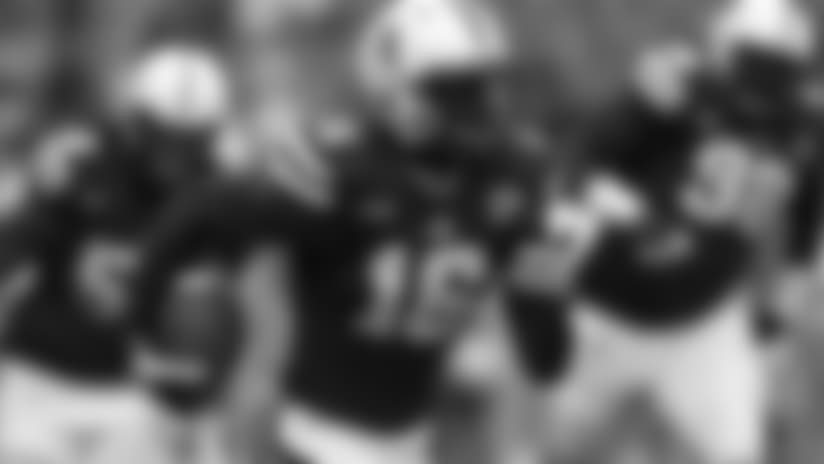 He was a second-team All-Big Ten selection at Nebraska in 2013, finishing with 41 tackles, four interceptions and 12 passes defensed.
Jean-Baptiste had surgery on his left shoulder (labrum) last August, but says he's healthy now.
During the minicamp, Jean-Baptiste said he wanted to show the Chiefs' coaches and personnel staff that he could move well and still had the kind of ability that made him one of the trendy names in the draft a few years ago.
Whatever he did, it obviously worked.
Jean-Baptiste now joins a defensive backs room that not only consists of two current All-Pros in safety Eric Berry and cornerback Marcus Peters, but is led by a Pro Football Hall of Famer in Emmitt Thomas, and a former standout player in his own right in Al Harris.
"I'm really excited," Jean-Baptiste said of his current situation. "The Chiefs have a great defense, and there are good guys in that room. It's my first day, and everybody welcomed me in. They're going to teach me a lot, and I'm willing to learn.
"I know coach ET (Emmitt Thomas) and coach Al (Al Harris) are both great coaches, and they're both great guys."
As far as his mindset now—joining his fourth team in four years—Jean-Baptiste sounded more like a guy wanting to play football than talk about football.
"The chip on my shoulder is always going to be there," he said. "They'll see."