It's common knowledge around Kansas City that wide receiver Tyreek Hill is on a different level when it comes to stretching the field, but with another season of game-breaking plays in the books, the rest of the country is starting to take notice.
"This is a guy that can get it done as a returner, a runner or a receiver – whenever he gets the ball in the open field, every defensive coordinator in the league holds his breath," said Brooks, who had Hill at No. 3 on his list. "This guy can score from anywhere on the field."
Jeremiah took things a step further, tabbing Hill as the most explosive player in all of football.
"This is not a debate to me. If you watch the NFL at any point in time, and you see Tyreek Hill on the field, he looks different than everybody else out there," Jeremiah explained. "He is clearly the most explosive player in the NFL. On a field full of fast people, he's running at a different speed. You have to look at your TV to see if you have a button pushed or something, because it doesn't look normal.
"He's not one of the most explosive players, he's the most explosive player."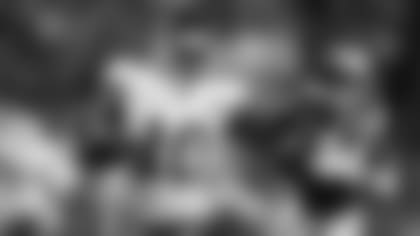 Hill certainly has the numbers to back up such a claim. The third-year receiver already has 12 touchdowns of at least 40 yards in his brief career – more than 23 other teams have in that same span.