Kansas City Chiefs general manager John Dorsey said the 2013 NFL draft class will help address team needs, heading into the 2013 season.
One such draft pick was Alabama LB Nico Johnson, who was selected by the Chiefs in the fourth round.
Johnson left Alabama with his third BCS title win, helping the Crimson Tide defeat Notre Dame 42-14. His senior campaign included five starts, while playing in all 13 games, finishing fourth on the team with 55 tackles. He also forced two fumbles and broke up a pass.
The rookie linebacker has a head start when trying to grasp Chiefs defensive coordinator Bob Sutton's 3-4 scheme, thanks to his four-year run in Tuscaloosa.
"I am familiar with their defense as far as what they run, because they run something similar to what we run at Alabama," said Nico Johnson during a post-draft conference call. "I'm just ready to get there and learn as much as possible..... and try to earn their respect as much as possible....I'm ready to get to the next level and make a difference."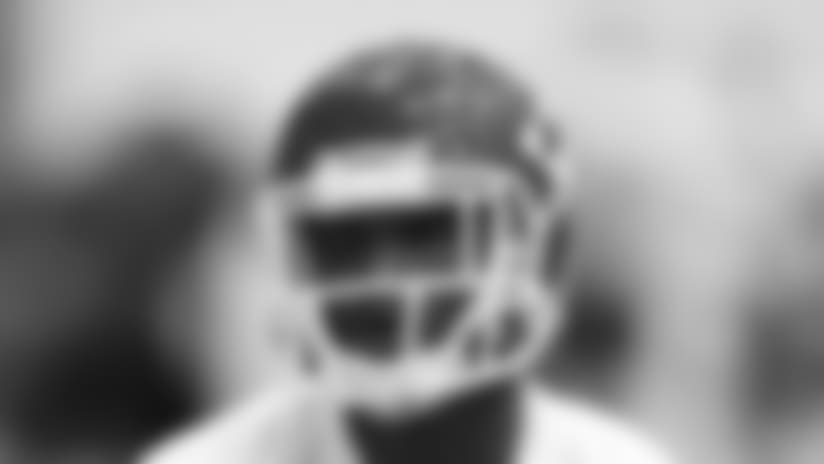 Chiefs CB DeQuan Menzie is a former teammate of Johnson's at Alabama and has high expectations for the rookie linebacker.
"(I) Expect a lot," said Menzie. "He's smart, he's a good tackler, he's vocal; he's going to bring everything to the table. Everything you ask of him, he's going to bring it."
Known as a hard-hitting LB, Johnson's personality is much different when not on the gridiron.
"He's kind of quiet, chill, until you come up and talk to him. He's very humble," Menzie said.
But once the chin strap is buckled, it's an Incredible Hulk-like transformation.
"Loud, thumper," Menzie added. "He's just going to tackle everything."
There were three Alabama Crimson Tide players on the Chiefs 2013 roster, until earlier this week, when the team traded CB Javier Arenas to the Arizona Cardinals.
Regardless, both Menzie and Nico Johnson believe that Alabama prepares its players for the next level.
"It says a lot," Menzie said of Alabama. "It says that we've been put in a perfect situation. We had a great coach, coach (Nick) Saban, who puts us in the best position to be successful."
"I am just thankful that I went through the program with coach [Nick] Saban and coach [Kirby] Smart," Johnson stated. "It prepared me very well. I feel like I am a step ahead of the guys and I'm going to take advantage of the opportunity."
DeQuan Menzie speaks very highly of Nick Saban and sees the same qualities in Chiefs head coach Andy Reid. 
"Great coach," Menzie said. "He treats everybody the same. He treats everybody with respect, it doesn't matter how long you've been here, one year or ten years, he's going to treat you the same."
More than coaches, Nick Saban and Andy Reid are friends, who chatted before the Chiefs selected Nico Johnson (99th overall).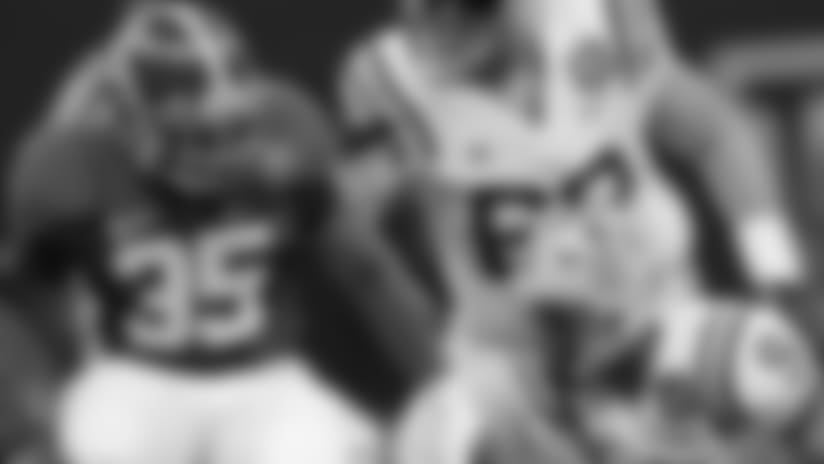 "I had a chance to talk with (Alabama head coach) Nick Saban this morning about him before we picked him," coach Reid said during the draft. "Nick felt very good about him. He said he (Johnson) was one of the tougher guys on his football team, he was one of the leaders on the football team. And you know, we're talking about a national championship football team. He used him in the first and second down area; he said he's a big man who can move. He (runs) about a 4.7 40-yard dash and at 253 pounds, that's a big guy."
Chiefs fans are hoping Johnson's size, speed and championship pedigree lead to more defensive stops and ultimately wins for their team in 2013.