The Oakland Raiders come into Thursday's game looking for their first win of the season after 10 games, but it's a bit misleading to view the challenge facing the Chiefs as anything but difficult.
"We look forward to the challenge of playing the Raiders and that is exactly what it is every time you have these rivals like this," Chiefs coach Andy Reid said on Tuesday. "You turn on the film and you see good football players. They fly around. That catches your attention right away."
Of the 10 losses for the Raiders this season, five have been within a touchdown, including a 16-9 loss to the AFC-leading New England Patriots (8-2) in Week 3.
The Raiders have also played it close with the San Diego Chargers (6-4) twice, as well as the Seattle Seahawks (6-4).
"The first thing that jumps out at you is the speed of their offense and defense," Reid said. "They have been in every game, like right there in every game. So that grabs your attention and their athletic ability and scheme are good, too.
"In this league, we understand that there is a fine line between winning and losing so you don't take anybody lightly."
Offensively, the Raiders will continue to lean on rookie quarterback Derek Carr to move the offense.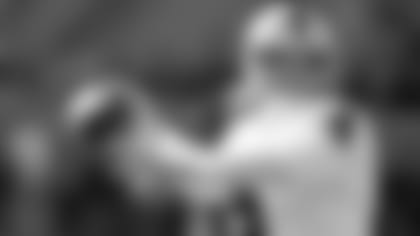 "We have a lot of respect for Derek Carr," defensive coordinator Bob Sutton said. "I think he's going to be an up-and-coming player in this league.  He's got really good physical skills, he's tall, he's got good vision, he's got great escape ability. He's going to have as strong of an arm as we're going to see and he really can throw a football. 
"Unfortunately for us, he doesn't play like a rookie."
Carr has completed 59.8 percent of his passes this season for 2,075 yards with 13 touchdowns and nine interceptions. Between Carr and Matt Schaub, who began the season as the starter, the Raiders quarterbacks have only taken 12 sacks this season, which ranks second in the NFL.
"Every game this year, [Carr] has just continued to get better and better," Sutton said. "He's going to be a great challenge for us so that's going to be a real challenge for us on defense. Again, he can extend the play much like the guy we played last week and so we just have to work our tail off. 
"Like I said in this short week make sure we're on board and everybody knows exactly what we have to do."
Carr's favorite target has been veteran receiver James Jones, who leads the Raiders with 498 yards receiving with a team-high 76 targets and 49 receptions.
Another favorite target of Carr is second-year tight end Mychal Rivera, who is second on the team with 37 receptions on 58 targets.
Offensively, it's the running game that has been a struggle for the Raiders, as they rank last in the NFL by averaging just 63 yards per game on the ground.
The Raiders' starting running back, Darren McFadden, is averaging just 3.5 yards per carry this season, but still presents a challenge and has had success against the Chiefs in his career.
In his last three games against the Chiefs, McFadden has run for more than 100 yards twice.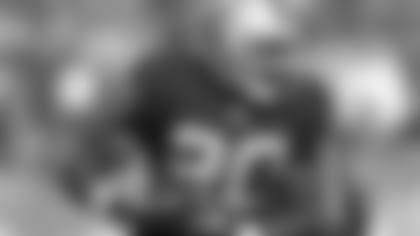 Defensively, the Raiders have struggled to get after the opposing quarterback so far this season. They have just 10 sacks on the season, which ranks last in the NFL.
But they've seen a lot of production from their rookie first-round pick Khalil Mack, who leads all 3-4 outside linebackers with 45 tackles this season.
"This is a good football team," Chiefs quarterback Alex Smith said. "You turn on the film and they've been in a bunch of games. This is a division game, we know how tough these guys are, we play them twice a year. We had a tough game here last year with them at our own place.
"This is a national TV game. These guys have too much pride to go out there and give us anything less than everything and I think we understand that."
One area the Raiders defense has been very good at this season is inside the red zone and in goal-to-go situations.
They're only allowing touchdowns on 50 percent of drives that enter the red zone, which ranks seventh in the NFL.
In goal-to-go situations, the Raiders are only allowing touchdowns 54.5 percent of the time, which ranks second in the NFL, one spot ahead of the Chiefs (55.6 percent).
It's a strength-on-strength situation when the Chiefs have the ball in the red zone, where they're converting 69.7 percent of drives into touchdowns, which ranks third in the NFL. The Raiders would like nothing more than to pick up their first win of the season on Thursday Night Football in front of a national audience against their rival, and the Chiefs are preparing to make sure that doesn't happen as they go for their sixth consecutive victory.