Here are a few things that stood out from the two practices on Thursday:
1. Temperature and attendance dropped
The sidelines of Ladd-Peebles Stadium were much more scarce this morning for the North team's practice than they were over the first couple of days. There were still plenty of NFL personnel guys, including the Chiefs, sitting in the stands and overlooking practice though.
It might have had something to do with the temperature, which had been in the upper 60s for the past two days, but sat in the lower 50s for much of the morning.
This is also probably the last day these players will be in full pads in front of NFL teams before the draft later this spring.
2. Cincinnati linebacker Jeff Luc continues his solid week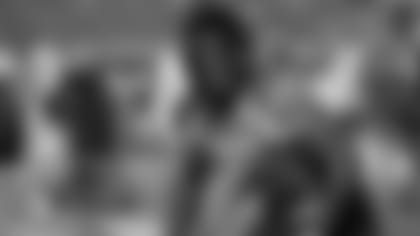 At 5-foot-11 and 263 pounds, Jeff Luc has shown that he packs a punch upon contact.
He's been one of the more impressive inside linebackers competing in the Senior Bowl this week. For any linebacker, it's important to show that you can play in space and you have the ability to open your hips and run, but for a physical guy like Luc who weighs 263 pounds, his performance in positional drills in pass coverage needed to showcase that ability.
It was hit or miss on whether he showed enough to be a three-down linebacker according to analysts here in Mobile, but there's no denying his willingness to come downhill and fill a gap in run defense.
He played every linebacker position in college, and that versatility stands to help him moving forward.
3. Iowa defensive lineman Carl Davis drawing some attention
More than one analyst I interviewed this week mentioned Iowa's Carl Davis as a player who has really helped himself this week.
He showed that again today in 11-on-11, when he was nearly impossible to block and standing out in a positional group that includes Danny Shelton, the top-ranked prospect according to many people here.
Michigan State receiver Tony Lippett (6-foot-2, 192 pounds) made one of the best catches of the week in positional drills on Thursday. In one-on-one red zone work, Lippett went up and high-pointed a fade pass into the end zone and came down with the ball.
The only thing drawing more attention this week than Davis is the struggles of the quarterback group from both teams, which have been a consistent discussion among the people in attendance.
4. South team runs one-on-one drill in red zone with receivers and defensive backs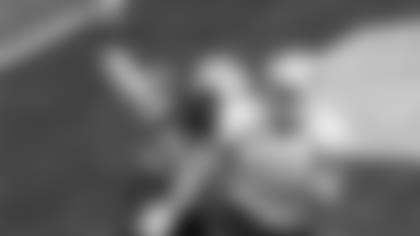 Probably one of the most exciting drills of Senior Bowl thus far was when the South team had the skill position guys going one on one in the end zone.
Tyler Lockett continued his impressive week during this drill, and Sammie Coates and Dezmin Lewis made fantastic catches as well.
Ole Miss' Cody Prewitt made the best play defensively, knocking the ball out of the tight end's hands as he tried to secure the touchdown catch on a seam route.
5. TCU CB Kevin White, Miami CB LaDarius Gunter come up big in 11-on-11 drills
When Colorado State quarterback Garrett Grayson let one fly down the right sideline on a go route, I don't think he expected TCU's Kevin White to be in position to make a play on the ball.
But White was there and he made the play.
White intercepted the pass in a contested situation as he high-pointed the ball and maintained control as he came to the ground. It was a fantastic display of technique and athleticism for one of the top defensive backs in Mobile this week.
Gunter has the size at 6-foot-1, 200 pounds to fit into Chiefs defensive coordinator Bob Sutton's scheme, and he's played well this week in Mobile.
Matt Bowen, who played seven years in the NFL as a defensive back and currently works as an analyst for Bleacher Report and the Chicago Tribune, mentioned Gunter as a player who has really impressed him this week.