It's tough enough to learn one position in the National Football League, and when a guy can play two or three, it's wise to keep them around.
The Kansas City Chiefs did just that with offensive lineman Cameron Erving on Tuesday, as the versatile three-year veteran signed a contract extension to stick around in Kansas City for the foreseeable future.
Erving, who the Chiefs acquired from the Cleveland Browns prior to the 2017 campaign, has displayed an ability to play just about every position on the offensive line this offseason – something that becomes increasingly valuable over the course of a long football season.
"Just by [General Manager] Brett Veach reaching out and [getting a] deal done with him probably tells you everything you need to know," said Head Coach Andy Reid. "He can play every position and play it well."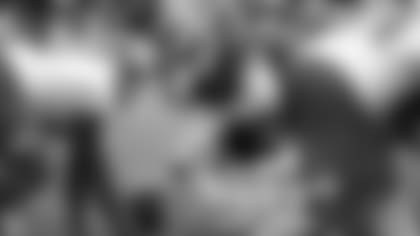 He's become a jack of all trades in a league where depth is paramount, but ironically enough, the former first-round pick didn't always view his versatility in the same light.
"I've always been able to do a lot of different things on both sides of the ball, so I've always been told I was versatile, but I thought it was a bad thing for a long time," Erving said. "Just being here and understanding that people value guys that can do more than one thing – it's become a huge upside for me."
Indeed, Erving has done a little bit of everything on the football field.
He was recruited to Florida State as a defensive lineman before transitioning to the offense as a sophomore, starting 14 games at left tackle. Erving earned All-ACC honors while covering the blindside his junior year and even moved inside to play some center as a senior.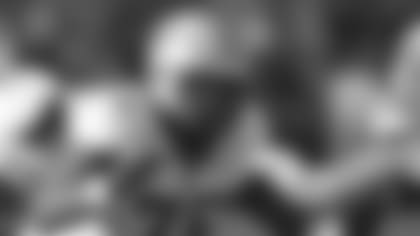 Wherever he played, he did it well.
Enticed by that ability, the Browns selected Erving with the No. 19 overall pick of the 2015 Draft, where he went on to play guard, tackle and center over the course of two years.
Things ultimately didn't work out in Cleveland, but when that door closed, a new one opened in Kansas City.
"I looked at it as a new beginning," Erving said of last August's trade. "I just wanted to come in here, fit in with these guys, prove myself to them and show them that I could play. I came in with a chip on my shoulder."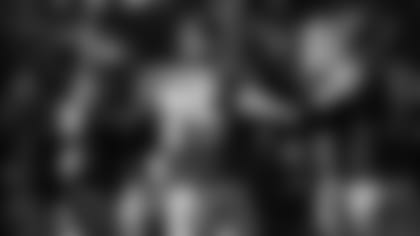 That meant refining his craft as a versatile lineman – a skill he initially saw as a negative – in order to show that he belonged. Erving went on to play in 13 games (4 starts) during the 2017 season – slotting in at both tackle and guard – and that emphasis only intensified over the summer.
"You've seen that this offseason – he was in at center for most of OTAs [Organized Team Activities] and then was at guard during camp while swinging at the tackle spots doing work there," Reid said. "It becomes very valuable for us."
That extended work all over the offensive line in practice has already paid dividends as Erving completes his first full offseason program in Kansas City.
"It's definitely a lot smoother now," Erving said. "There's not as much thinking when I change positions. I just go, change my stance a bit and just focus on what I have to do for that play. Just learning concepts has been the biggest thing for me and just being able to understand it all."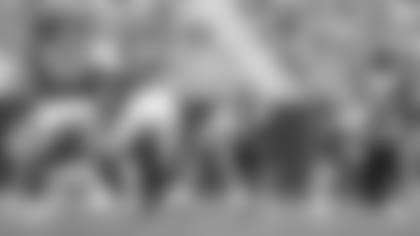 Erving's contract extension stands as a testament to the success of that process, but the work is only getting started as the 26-year-old enters his fourth season as a professional.
"I'm never satisfied. At the end of the day, it's a great deal, but it's not my goal," Erving explained. "I want to be great, so I'm going to continue to set goals on top of goals as long as I keep going."
That desire to be great is something that Erving has reiterated a couple times this offseason – it's what drives him on the field each and every day.
"That's just me," Erving said. "I've always known that I can play, and whatever it may have been, I've had to overcome obstacles to get to this point and show everybody that I can play. I'm looking to build off of this and want to just continue getting better.
"This isn't the end for me, it's only the beginning."