A little more than 10 weeks ago, the Kansas City Chiefs kicked off a partnership with City Year, an organization that works to bridge the gap in high-poverty communities between the support that students actually need and what their schools are designed and resourced to provide.
During that time period, eight City Year corps members have been with Central Middle School to help with classwork, assist with problems and provide support for any students that may need it.
On Tuesday afternoon, Chiefs offensive lineman Ben Grubbs, K.C. Wolf, Chiefs cheerleaders and members of the Chiefs executive staff, hosted an "encouragement assembly" with City Year for the students of Central Middle School.
"The idea today was to show the kids that the Chiefs are behind City Year and that the Chiefs and our players and our cheerleaders and everyone from the top down are behind the City Year program," Anne Scharf, the Chiefs director of foundation and development, said. "We want to be there for them. We want to be there to provide additional resources to help give the students what they need, so that they can graduate middle school and look ahead to high school and understand that their education is important to them and our community."
Audra Clark, the startup director for City Year Kansas City, explained that the voice of Grubbs can mean a lot to students listening along in the auditorium.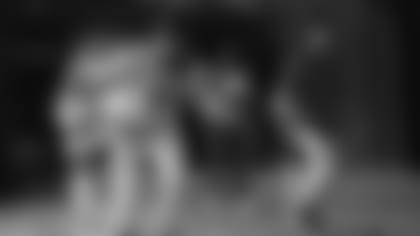 "I think he shared a little bit about his background and where he grew up and I think there's probably a lot of similarities to the students that we're working with here at Central," she explained. "I think the kids could really relate to what he was saying in that those so far in really pushing them to really stay with their education and stay on track."
When Grubbs finished speaking to the students, the City Year corps members invited students and teachers from the high school up on stage to partake in fun games as the rest of the student body watched on.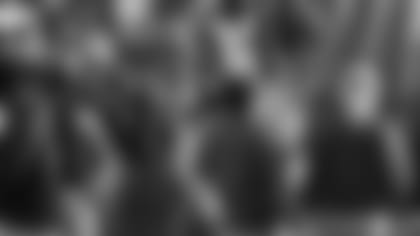 Central Middle School principal John Williams was so impressed with his students that he promised a pizza lunch at the end of the assembly to the children's delight.
"We are really excited that City Year has made its way to Kansas City and that we can partner together with them to impact this community," Tavia Hunt, the wife of Chiefs chairman and CEO Clark Hunt, said earlier this year. "We can try to bring these kids along and keep them in school so that they can have a successful future."