The Kansas City Chiefs made a couple of trades late in the preseason last year, bringing in linebacker Reggie Ragland from the Buffalo Bills and also trading for former Cleveland Browns' first-round pick Cam Erving.
Both players were acquired for then-future mid-round picks, and both players, at least as it stands today, look to be contributors for the Chiefs in 2018.
Erving, who played all over the offensive line at Florida State, made four starts for the Chiefs last season, including three at right guard (Week 5-7) and then one at left tackle in Week 17 against the Denver Broncos.
And as OTAs began just a couple of weeks ago, Erving found himself working yet at another position.
"We've got him at center," Chiefs' coach Andy Reid explained. "But Cam's a guy who can play everywhere. He played center his last year in college and had a nice feel for it, so we put him in there with Mitch [Morse] being down and we're getting him some snaps."
Morse, who has started 38 games at center for the Chiefs over the past three years, played in just seven games last season after injuring his foot. He missed just one game in the previous two years combined.
So, with Morse sidelined—insert Erving, who has started at least one game at every position along the offensive line during his NFL career.
"I think he's done a heck of a job," Reid added of Erving. "That's a tough position. He's got a lot of responsibility as a transmitter between the right and the left side and making sure the protections are right and so on. He's done a good job with that."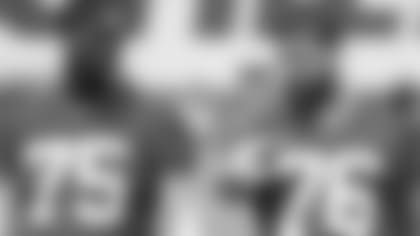 As he enters his fourth NFL season, Erving understands what's at stake for him in 2018.
"It's a huge season, probably the biggest of my career," Erving noted. "So, I'm just trying to capitalize on every opportunity that's presented to me, and just be dominant in every facet that I can be. It's been a great opportunity to come here and get a fresh start.
"It's definitely been a breath of fresh air."
Erving didn't have much time to catch his breath last year—joining the team so late in the process that there was a constant trying to get up to speed and learn the playbook.
"It was definitely difficult just stepping in late last year and just coming in when we were already game-planning," he explained. "I learned a lot over the season from the coaches and the players, and this offseason has been going really well with just learning everything in detail and going through all of the installs with the guys."
One guy Erving credits for his ability to catch up and now be working with the first-team offense is Chiefs' offensive line coach Andy Heck.
"He makes things simple," Erving explained of Heck. "He does a good job working with each guy and knowing how each guy—on and off the field. He can connect with each guy on a different level. He knows how to affect each guy. He's definitely the best offensive line coach I've had since I've been in the NFL."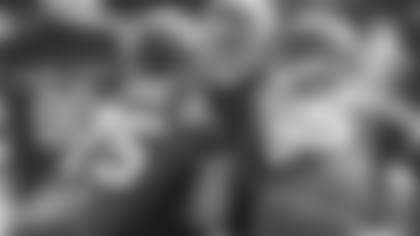 Now that he's been here a little while, Erving also knows there's more expected of him, which is evident by Andy Reid's willingness to insert him as the starting center for OTAs.
"Coach Reid has always been very positive with me," Erving noted. "He knows I've been the system a little bit now, so there's more expected of me as far as making sure I'm on the right page with everything."
And despite their limited time working together, Erving said he's also seen a difference in quarterback Patrick Mahomes  over the last year.
"I've seen a huge progression from him even from the time that I've been here," he said. "Just being more comfortable with the plays and talking. He's been doing a great job being a leader—just taking this team by the reigns and still learning as he goes.
"This is definitely going to be interesting and exciting to see how everything pans out."
Erving, at least for now with Morse sidelined, joins a starting offensive line that includes three guys entrenched in their starting respective positions in left tackle Eric Fisher, right guard Laurent Duvernay-Tardif, and right tackle Mitch Schwartz.
It's a unit that will have a lot on its shoulders to keep this Chiefs' offensive engine running, as many pundits expect this collection of skill position players and the young and talented Mahomes to take it up another level this season.
"We have a bitter taste in our mouth on how the season ended last year," Erving concluded. "We're ready to go out and prove to ourselves—no one else—that we deserve to be where we are.
"And I can't wait. It's been a long time since we've strapped them up. The energy is building inside."