One of the great things about having a good football team and a balanced roster, other than having a good team and a balanced roster, is that nobody has any idea which way you're leaning when it comes to the NFL Draft.
For some teams, the needs are more obvious than others.
In the case of the Kansas City Chiefs, who will once again pick late in the first round (No. 27 overall) after proving to be one of the league's better teams again last season, the perceived needs are all over the place.
There's no consensus from the experts on what the Chiefs might do with their first pick, which is a good thing if you're building a team, but as is the case with all pre-draft coverage (and hype), the experts are going to throw their opinions out there anyways.
The latest comes from Pro Football Focus Senior Analyst Mike Renner, who recently did his "Best Case Scenario" for every team.
Here's how Renner explains his latest article:
"With a reasonable handle on where players are currently valued in the eyes of the NFL, here are the best possible picks for each team in the first-round if things were to play out perfectly for them."
Here's what Renner had to say about the Chiefs: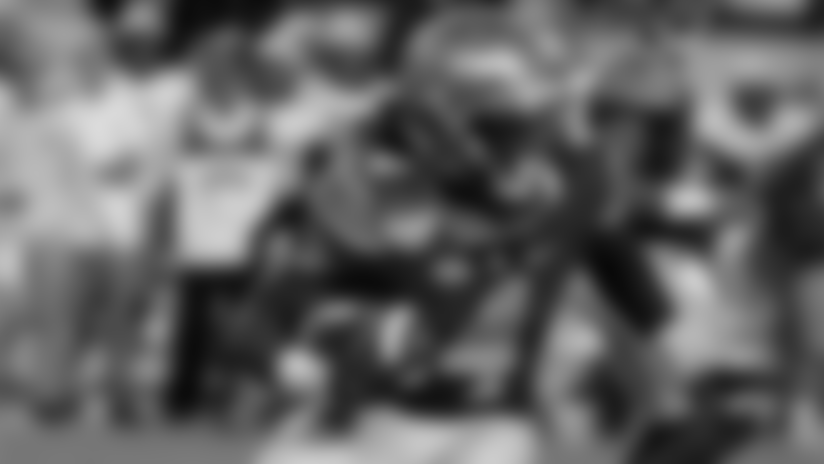 While I'd love to give the Chiefs a quarterback, this is a Super Bowl-level roster right now, and none of the quarterbacks available at No. 27 will be able to contribute for a while. Cook, on the other hand, is the biggest home-run threat in this class and could seamlessly replace Jamaal Charles.
---
Cook, who said back at the NFL Scouting Combine that he has modeled his game after Charles, is a player who has been linked to the Chiefs over the past few weeks in several different mock drafts.
NFL.com draft analyst Lance Zierlein said Cook "is a homerun hitter with a resume featuring monster games against his most highly-regarded opponents" and that he "could become a Rookie of the Year candidate right away."
Cook, who was named an All-American after a stellar 2016 season, rushed for more than 1,000 yards in three-straight seasons and scored 48 touchdowns for the Seminoles in his career.
He's a bona fide playmaker.
While nobody knows what the Chiefs might do with any of their 10 picks in this year's draft, the truth is the actual "best case scenario" for the Chiefs is that they prove Renner's comments true. Not necessarily the ones about selecting Cook, but the one about having a "Super Bowl-level roster," and there's only one way to prove that…