"It'd be a dream come true." 
That's what NFL hopeful Connor Harris said about what it'd mean for him to suit up and run out of the tunnel for the Kansas City Chiefs one day.
Harris, an inside linebacker who grew up in nearby Lee's Summit, chose to play his college ball at Lindenwood University of the MIAA conference, which has been described as the "SEC of Division II" football by many.
Mostly dominated by Northwest Missouri State and Pittsburg State over the years, the MIAA conference has had a team in the Division II national championship game in 10 of the last 13 years.
Harris, who set an NCAA record with 633 career tackles during his time as a four-year starter in this dominant conference, graduated from Blue Springs South High School. 
And there wasn't much hesitation when Harris was asked who his team was growing up.
"I'm a huge Chiefs fan, obviously—I grew up like 10 minutes from the stadium," Harris, who spoke with the media on Saturday morning at the NFL Scouting Combine, explained. "I went to a ton of those games growing up. The atmosphere is—I mean no other stadium matches the fans at Kansas City (and Arrowhead), and to be part of those fans and then to get a chance to run out with that jersey on would be special."
Harris said he spent some time with the Chiefs' personnel staff at the Senior Bowl down in Mobile, Alabama, a few weeks ago. 
"Yeah, I have (talked with them) a little bit," Harris explained. "It's been really cool just to be able to chat with them and kind of get their interest a little bit.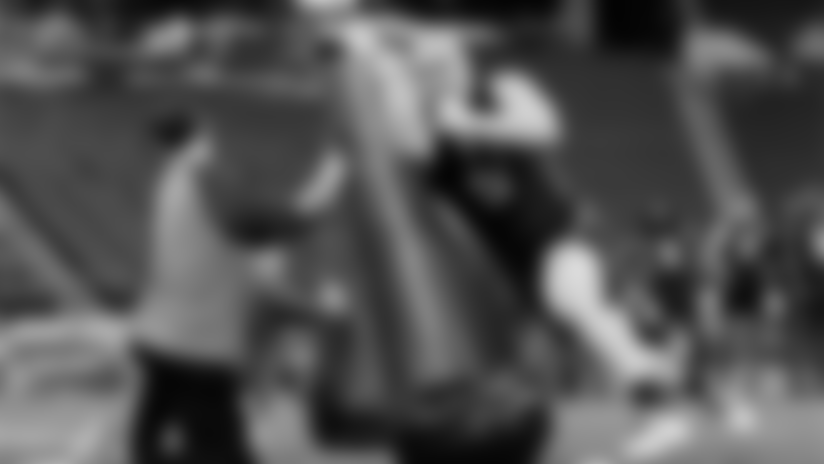 Harris, who stands at 5 feet 11 and 241 pounds, is one of the most decorated defensive players in Division II football history.
"Some guys are born to play football…the first-team All-American and 2016 Cliff Harris Award winner as the top defender in Divisions II, III and NAIA…Rock 'em, sock 'em linebacker with an inextinguishable motor and the instant quickness and burst to thrust himself into tackle after tackle. Harris is a willing chance-taker who fires downhill and into creases looking to make the impact play…with his instincts, quickness and nose for the ball as a tackler, Harris should find a spot on the linebacker depth chart and has a chance to be a kick-coverage winner."
As Chiefs general manager John Dorsey has been quoted numerous times about searching for guys to add to the Chiefs who simply love the game of football, Harris seems to fit that mold.
"I think I have a passion for the game that not a lot of people have," Harris added. "My effort and not taking a play off, I think that's what separates me from some other guys. I just love the intensity of the game.
"I love finding the ball and making a tackle—that's my job and I take pride with that on every play."
---
There were a couple of other local products competing this week in Indy.
Kansas State DE/OLB Jordan Willis (Rockhurst HS):
Willis (6'4", 255 lbs) finished last season with 52 tackles (17.5 for loss) and 11.5 sacks and was named the Big 12's Defensive Player of the Year.
"He has a really good motor," NFL Network's Charles Davis said of Willis. "Shocking that he plays for Bill Snyder and he hustles, right? He's a guy that's versatile. You can play him out at defensive end and he did a lot of stuff inside at tackle, not just in the nickel or sub packages, but he could go inside and make some plays.
"I think he had a little bit of slipperiness to him in terms of him being able to avoid blocks, make himself skinny and get through the hole. I think he's just one of those relentless players that won't wow you overall with statistics, but he's going to be a hard guy to get off the field."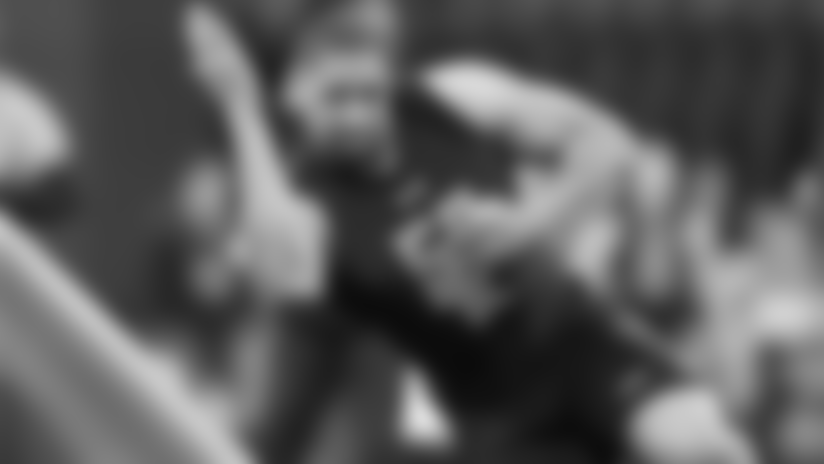 As of Saturday morning, Willis said he hadn't yet talked formally with the Chiefs.
Here are some of Willis' press conference quotes:
On training with Pro Football Hall of Famer and former Chief Will Shields (at 68 Inside Sports):
"I've been working with Will since kind of like high school. He's taught me – he doesn't do a lot of D-line stuff with me – he just teaches me handwork, what to expect from offensive linemen. All the small things like hip work, foot speed and things like that."
On if he feels he's flying under the radar given his career at K-State:
"With me, my agent probably spends more time thinking about that. Me, personally, kind of like the same way I played I just show up every day, just try to put my best foot forward and be the best I can be. That's how I played at Kansas State and I'm in the middle of the Midwest, not a lot of attention."
On how playing at K-State prepared him for this opportunity:
"Obviously playing for coach (Bill) Snyder – I keep using the word consistency, but that's basically what he taught me is to be consistent in everything I do."
Here's some social content surrounding Willis' impressive performance at the Combine:
Missouri DE/OLB Charles Harris (Lincoln Prep):
Harris (6'3", 255 lbs) had 61 tackles (12 for loss) with nine sacks last season for Missouri.
"I've been on the Charles Harris train for two years now," Bleacher Report's Matt Miller explained. "I thought he was going to come out last year because he does show some power because of the new scheme (Missouri) ran this year. They asked him to be better in the run game. If you go back to that 2015 tape, he has bend and agility to get around the corner. I've always been a big fan of skillset, he can stand up and play 3-4 outside linebacker, he can play 4-3 defensive end as well.
"When you put all that together and you watch the tape and you see that first step quickness and the length he brings, I think he's going to be a first-round pick."
According to Terez Paylor of the Kansas City Star, the Chiefs did meet formally with Harris at the Combine last week.
Here are some of Harris' press conference quotes:
"I got here by sacking the quarterback. That's not a secret. I feel like most teams are going to play me how I'm supposed to be played—that's me getting the quarterback and covering when I need to cover. When it's necessary, playing special teams. Things like that. I'm big, I'm athletic, I can move. Really using my how I'm supposed to be used."
On his favorite pass-rush move:
"Primary move is club-rip, bend the corner. If that some way, somehow gets stopped, spin, step inside. Primary backup move is stutter, stutter, boom."
On the recent success of Mizzou pass rushers in the NFL, Shane Ray, Markus Golden, Kony Ealy, Aldon Smith, and now you, is that the coaching at Mizzou or the players they're bringing in?
"I really think it's like a 30-70 relationship. So, 30 percent coach and 70 percent just the room itself (meaning the players). Missouri 'D-line Zou,' it's just different. If you do good, you're going to get applauded for it. If you do bad, we're going to get you. In the film room, we're going to talk about you. We're going to make you feel it, not doubt. So just having that type of open environment where you can be honest with somebody about the way they're playing…that's why I developed so quickly because I had Shane Ray, Markus Golden and Kony Ealy. I had those guys telling me every single day in practice."*
---
On if those guys got on him?**
**"Definitely. Ask 'em. And I accepted the criticism. I knew that's the culture, that's something I had to accept, and that's something I was walking into. And I embraced it. Some guys might not like that, some people don't like criticism, players talking about 'em, but I accepted the challenge.
On expectations about where he'll be drafted:
"Definitely first round. Hands down. Top 15 at the least. That's really how I feel. I feel like my natural ability, my upscale (upside) is just amazing. I feel like I'm still raw at the game, I'm young at the game. I think coaches all know that I'm yearning to learn more, I'm eager to be better. I'm eager to be great."
Here's some social content surrounding Harris' performance at the Combine: