The Kansas City Chiefs (9-5) return home to take on the Cleveland Browns (3-11) at Arrowhead Stadium this Sunday at 12 p.m. It is Cleveland's final road game of the season.
The Browns enter Sunday having lost eight of their last nine games, the only win during the stretch coming against the San Francisco 49ers (4-10) two weeks ago.
With the playoffs out of reach, Cleveland head coach Mike Pettine explained that he's utilizing these last few games to determine his team's identity. 
"We're using this to find out who we are and what guys are going to fight to the end," he said. "For the most part, that's how we've been. The effort against San Francisco, I felt, was our best of the season and that's coming with four games left and we'd just been eliminated from the playoffs. I've been around situations where guys have packed it in and that has not been the case."
Here's a look at the Browns coaching staff:
Special Teams Coordinator
Three different quarterbacks have started for the Browns this season, but as of Week 14, Johnny Manziel has handled duties behind center.
In his second season for Cleveland, Manziel has completed 116 of 191 passes for 1,364 yards receiving, 7 touchdowns and 4 interceptions. His 85.9 passer rating (5 starts) is much improved from his 42.0 rating from last season (2 starts), and though his team's results have been disappointing, he is looking at every week as another opportunity.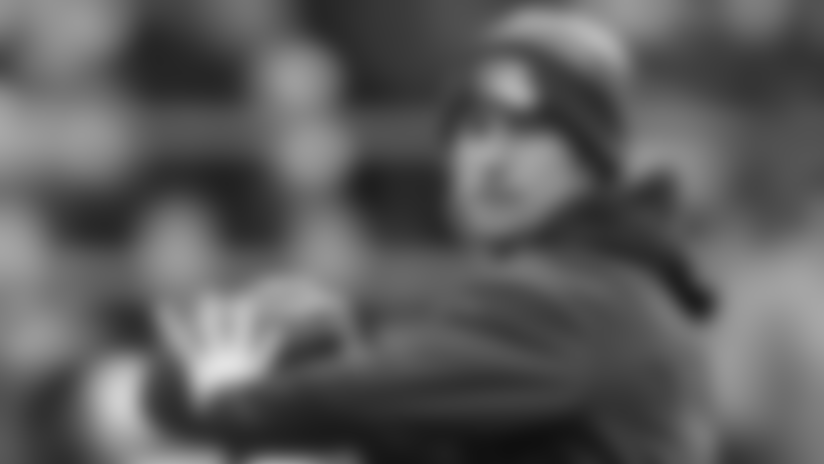 "It's definitely been a different experience for me, but the thing about this league is that you really have to have a one-week mentality," he said. "Have the ability to block everything else, block out the overall, everything, and just take it week by week and string some good things together. It's a long season. It's definitely a grind, but being able to look at it in that perspective makes it a little bit easier."
The Browns tend to pass the ball more than run (Cleveland has a No. 14-ranked passing offense to a No. 29-ranked rushing offense), and when they do, Manziel usually targets veteran tight end Gary Barnidge or wide receiver Travis Benjamin. Barnidge, at 6 feet 5 and 240 pounds, leads the Browns in receptions (68), yards receiving (930) and touchdowns (9). With one more touchdown, Barnidge will break Hall of Famer Ozzie Newsome's franchise record for most touchdown receptions by a tight end in one season. Benjamin has 61 receptions for 893 yards receiving and 5 touchdowns.
Second-year running back Isaiah Crowell leads the Browns in the rushing game. He has 145 rush attempts for 565 yards (3.7 yards per attempt) and 3 touchdowns this season. Duke Johnson, who serves as the backup, is currently dealing with a hamstring injury that kept him out of practice on Wednesday.
Cleveland's Pro Bowlers come along the offensive line in center Alex Mack and left tackle Joe Thomas. Pro Football Focus rates Thomas as its No. 1 tackle in the league.
Familiar Face: WR Dwayne Bowe, who spent the first eight years of his career with the Chiefs, returns to Arrowhead Stadium Sunday. Pettine said that Bowe has been a veteran leader for some of his young talent this season.
"He sees himself as mentoring the young players, especially the ones in the wide receiver room – and we do have some young guys," he said. "Here's a guy that's had a lot of production in the league for a long time."
Here's a look at the unofficial offensive depth chart for the Browns: 
Cleveland Browns Offensive Depth Chart (Unofficial)

Raheem Mostert, Glenn Winston
Here's a look at the Browns numbers and ranks so far this season on offense:
| | | |
| --- | --- | --- |
| | | |
| | | |
| | | |
| | | |
| | | |
| Net Rushing Yards Per Game | | |
| Net Passing Yards Per Game | | |
| | | |
| | | |
| | | |
| | | |
| | | |
| | | |
At 387.9 yards allowed per game, the Browns have the No. 26-ranked defense in the NFL. Their 27.6 points allowed per game in the second worst mark in the league.
With cornerback Joe Haden out for the season due to multiple concussions, linebacker Karlos Dansby has taken the lead as the team's most important defender. Dansby leads the Browns with 99 combined tackles (56 solo) and 3 interceptions on the season. Defensive end Desmond Bryant leads the Browns in sacks with 6.0.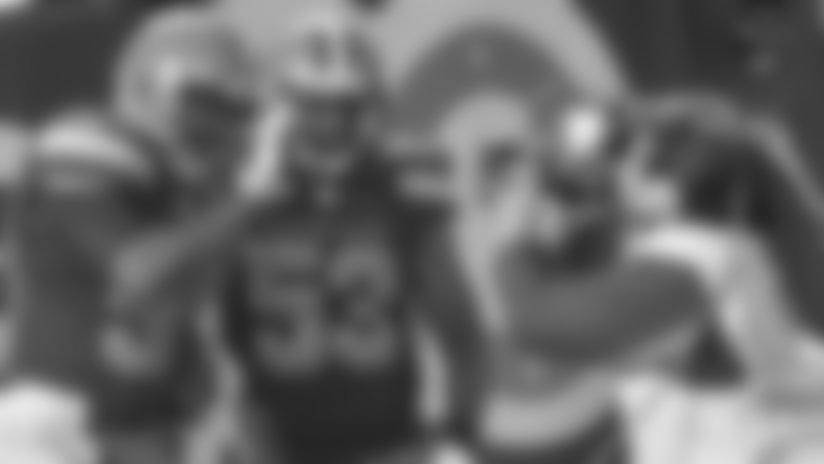 At 134.9 yards allowed per game, the Browns are the second-to-worst team in the NFL at stopping the run. The trio of Cleveland's first-round pick (No. 12), Danny Shelton, and defensive ends Randy Starks and Desmond Bryant will be tasked with the challenge of stopping the duo of Charcandrick West and a returning Spencer Ware (at the running back position) on Sunday.
The Browns rank 22nd in the league at defending the pass.
Here's a look at the unofficial defensive depth chart for the Browns:
Cleveland Browns Defensive Depth Chart (Unofficial)
Here's a look at the Browns numbers and ranks so far this season on defense:
| | | |
| --- | --- | --- |
| | | |
| | | |
| | | |
| | | |
| Net Rushing Yards Per Game | | |
| Net Passing Yards Per Game | | |
| | | |
| | | |
| | | |
| | | |
| | | |
| | | |
Finally, here's a side-by-side comparison of the individual statistical leaders for both teams: