While Wednesday is often referred to as 'hump day', signifying one day closer to the weekend, the Kansas City Chiefs instead see it as their next opportunity to improve, preparing for Sunday's matchup with the Washington Redskins.
Following the team's walkthrough this morning, Chiefs head coach Andy Reid confirmed that OL Branden Albert (knee), TE Anthony Fasano (concussion) and LB Justin Houston (elbow) would not practice today. Coach then previewed his team's tough Week 14 opponent.
"We look forward to the challenge of playing the Redskins," coach Reid said. "We understand what kind of a football team they are; they're well-coached and they've got good football players. They're leading the league in rushing and they're very explosive on the offensive side, not only with their down-the-field throws, but also with their run game. Defensively, they really have everyone coming back that was on their playoff team last year. (Redskins defensive coordinator) Jim Haslett is a phenomenal defensive coordinator; he brings a lot of people, we know that, blitz-wise, so, we have to be sharp there. They've got as good a front seven that we've faced so far and probably will face and then a good special teams unit, so, we're preparing ourselves."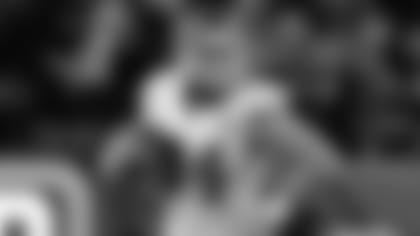 Following coach Reid's press conference, the Chiefs players met with reporters in the team locker room, where TE Sean McGrath, who has 21 receptions for 257 yards and one TD in 2013, addressed his weekly approach to games.
"We just have to keep preparing like we do every week," McGrath said. "I prepare the same way, like I'm going to start, no matter what, so that way, if I do have to, which has happened earlier in the year, I'm ready and prepared to execute the game plan that the coaches give us."
Throwing passes to McGrath and the other Chiefs targets will be QB Alex Smith, who refuses to dwell on the team's losses, instead embracing the opportunity the team has this week to improve.
"I know we've lost three in a row, but you kind of flush that stuff behind you," Smith said. "You really have to look at it right now, we're nine and three. We've got a chance to win, a potential chance to get a playoff spot this weekend. To me, we know how exciting that is. We've got a chance to go on the road here, win a game and punch our ticket to the dance; that's a huge opportunity. Not too many teams get to do that. That's what you're playing for all year; that's what you're working for in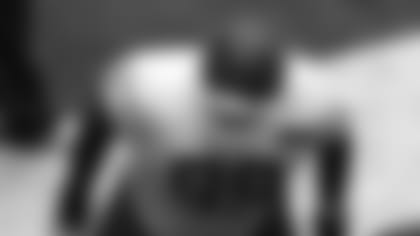 the offseason (to) get to the postseason, because once you get there, it doesn't matter what your record is, you're in the tournament. That's how I'm looking at it right now. That's my view of things."
On the defensive side of the ball, the Chiefs welcomed back DT Jerrell Powe, who previewed the Redskins rushing attack that averages a league-best 150.4 net rushing yards per game.
"They have a good running back and do real well up-front," Powe said. "I think they stretch the field well, between RG III and (Redskins RB) Alfred Morris, they do a good job of running the ball."
As far as being back with the team, Powe didn't have trouble expressing his excitement.
"It feels good; I'm glad to be back," Powe said. "I'm going to bring some extra energy to this team, whatever they want me to do. I'm familiar with the scheme and I'm familiar with the guys. They know what I bring to the table, including energy to the d-line."
The Chiefs wrapped up the day with more meetings and will return to the practice field on Thursday, when we'll hear from special teams coordinator Dave Toub, offensive coordinator Doug Pederson and defensive coordinator Bob Sutton.
If you have questions for the coordinators, tweet them to me (@KCChiefsReid).
For a look at the team's injury report from Wednesday, click here.