After practice on Friday the Chiefs announced five captains for Sunday's game: 11 Alex Smith, 82 Dwayne Bowe, 56 Derrick Johnson, 29 Eric Berry and 2 Dustin Colquitt.
*Injury Update: Nico Johnson (ankle), Jon Asamoah (calf) and Allen Bailey (non-injury related) did not practice. Travis Kelce (knee) and Husain Abdullah (foot) were limited today. *
Following practice head coach Andy Reid addressed the media and Chiefs players spoke about week one, the team's confidence and the matchup against the Jaguars.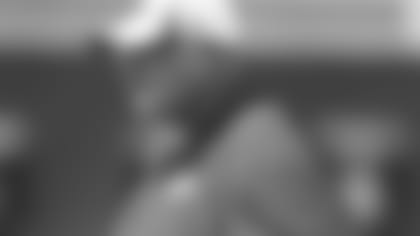 Head coach Andy Reid on starting the regular season with the Chiefs:
"Number one, I'm excited to be here. I appreciate the organization, I appreciate the players and their attitude that they've taken and connected themselves. They've worked very hard for this opportunity to go. Those are the things that excite me the most, and I think we all look forward to regular season. That's what it's all about and those are the things that count. It's a competitive business we're in, and we enjoy the competition."
Reid's thoughts on the team as they prepare to battle the Jaguars:
"I feel good. We have to keep improving every week, and this is a start for us right here so we look forward to that challenge of playing Jacksonville."
WR Dwayne Bowe's outlook on the game:
"I enjoy winning. I enjoy whatever it takes to win the game, if that means me making a block down the field for Jamaal (Charles) or even catching a ball one yard out and going 50 (yards), it's all the same if we're winning, everybody is happy."
DT Jaye Howard on what he's noticed about the team and coach Reid:
"Everything's up tempo. The guys work hard. Coach Reid looks like he's a players coach. I like that. It's a definite help for me."
FB Toben Opurum on going into week one:
"I'm pretty excited to see the product we're about to put on the field. Our guys are excited to play another opponent. They've been working hard since training camp. Truth be told I think they're just real excited to get this season going right now."
Opurum's thoughts on being on the practice squad:
"I definitely feel like we're a part of this team. If you ask the guys even at the top, I talked to John Dorsey and he was telling me don't even look at it as the 53-man roster and practice squad. We're all a family. We're all in this together. We practice every day just like them and we're trying to do everything we can to make sure that they're putting out the best product. If anything we go hard to make sure that when it comes game time everything's easy for them."
RB Knile Davis on his first NFL game:
"This here is no different than the preseason, and I just want to get my first little experience with the regular season and see how it goes. Then I will be able to say I've been through it."
DT Dontari Poe on kicking off the regular season:
"It hasn't hit me yet but it's coming soon. Finally we get to play a game.  They count with a new team and a new coach and a new defense so we'll see how it goes."
QB Chase Daniel on facing the Jaguars:
"Very confident. I think this team has some really good talent.  I really do. I think that our mentality right now is one game at a time, one play at a time and not look past Jacksonville. This is our first game of the year. It's the biggest game of the year right now for us. That's the approach we'll take every game, one game at a time."