Following a walkthrough Wednesday morning, the Chiefs practiced in pads that afternoon at the University of Kansas Hospital Training Complex. Today's schedule is slated for a walkthrough this morning, practice this afternoon and meetings to follow.
Injury Update: Did not practice Wednesday – J. Allen (groin), A. Fasano (ankle/knee), B. Flowers (knee), T. Kelce (knee) and K. Lewis (ankle). Two were limited, M. DeVito (neck) and B. Albert (shoulder). A. Sherman (knee) and F. Zombo (elbow) were in full participation.
Here's what a few of the Chiefs players, along with head coach Andy Reid, had to say, going into Week Four.
Head coach Andy Reid not focusing on records but instead, playing football:
"We look forward to the challenge of playing a good Giants football team. We don't worry about records, we know they're well coached and we know they have good football players, so it's important we get ourselves right and make sure that we're ready to play against this football team."
QB Alex Smith on being the team's second-leading rusher:
"It's something that I've always, as a quarterback, tried to take a lot of pride in. The events are going to play certain ways sometimes and those are kind of hidden yardages there, where you can get in the pass game, be able to use your feet, convert some first downs. It's something you're definitely conscious of, but you're not forcing it. But when they're there, you try to take advantage of it."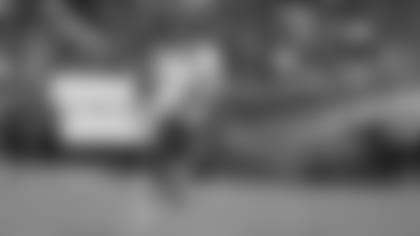 LB Justin Houston on going up against Giants QB Eli Manning:
"We put pressure on him. He's a great quarterback, he's won a lot of games in the last couple seasons. We know that we've got to put pressure on him to give us a chance to win."
DE Mike Catapano on the challenges when facing the Giants:
"This is a team that always finds a way out to win. It doesn't matter what kind of record they [have], or who's on their team, this is a program that has a history of winning. Coming from New York, I've been watching them for a while and you just can't take anything lightly. You've got to be ready every week. You've got to focus on yourself, more than anything else, and what you can do to get ready for this team and what you can do to prepare for this team, because we're anticipating that they're going to come out like they're Super Bowl contenders, like usual."
C Rodney Hudson on the team's mindset:
"We're just focusing on today, working at practice and focus(ing) on getting better."
WR Junior Hemingway on the chemistry of the team, going into Week Four:
"I think that right now, we're working real well together, all the receivers – slot receivers and outside receivers. And I feel that we have a great confidence in Alex, and I feel that through practice and games, we know that he's going to put us in the right situation and he can give us a chance to win."
LB Nico Johnson on his first impressions of Arrowhead Stadium:
"Oh man, it's the closest thing to a college atmosphere – I'd probably have to say it's like a college atmosphere. The fan base here is unbelievable, just to have the support week-in and week-out no matter what happens, it means a lot to us as a unit here and we're willing to go out and perform everyday just for them."
To watch the press conferences and hear what others had to say click here.