The Kansas City Chiefs' final preseason game will be one to remember for rookie quarterback Patrick Mahomes, as he'll make his first career start under center, Head Coach Andy Reid announced on Sunday.
Mahomes and the Chiefs close out the preseason on Thursday night against the Tennessee Titans at Arrowhead Stadium.
Quarterbacks Tyler Bray and Joel Stave will also play against the Titans, according to Reid, though he didn't suggest how long each would play.
While Thursday's contest is still just a preseason game, Mahomes is excited about the opportunity.
"You prepare hard every single week as if you were going to be the starter, but this week is going to be special just to get that first start under my belt," Mahomes said. "It's a preseason game, but we'll all be treating it like it's a real one. It's an opportunity for a lot of guys to get some reps and they're going to be playing hard every single play."
Mahomes will likely lead much of the second-team offense on the field on Thursday as most of the starters focus their attention to the regular season opener at New England on Sept. 7.
One of those players getting the game off is quarterback Alex Smith, but he intends to be a resource for Mahomes and the other quarterbacks even though he's not hitting the field himself.
"I'm still in that quarterback room and still a teammate," Smith said. "These guys are getting ready to play, so I'm going to be respectful of that and helpful in any way that I can."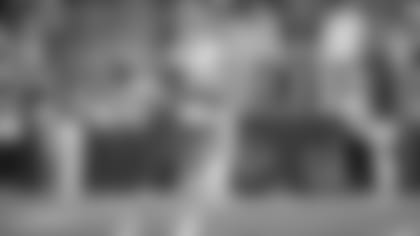 Mahomes has put together a strong preseason to begin his rookie campaign and will look to build on that against Tennessee.
"I feel like I've gotten better every single time I've been out there," Mahomes said. "That's with learning the playbook more and more, trying to get the protections right and just trying to do everything right. It's a process. You have to come in every single day and work hard to get in that meeting room, to get in that film room and do whatever you can - the mental side of it as well as the physical side."
Catch Mahomes and the rest of the Chiefs as they wrap up on the preseason on Thursday night at Arrowhead Stadium. Kickoff is at 7:30 p.m. CT on KCTV5 and 101.1 The Fox.