From the University of North Dakota (UND), to the CFL, to the NFL, the 5-foot-7, 179lb WR made quite an impression through OTAs. Weston Dressler has many media members talking about his incredible transition to the NFL, after spending six seasons with the Saskatchewan Roughriders of the CFL.
A native of North Dakota, Dressler played in 39 games at UND, recording 167 receptions for 2,110 yards (12.6 avg.) with 25 touchdowns.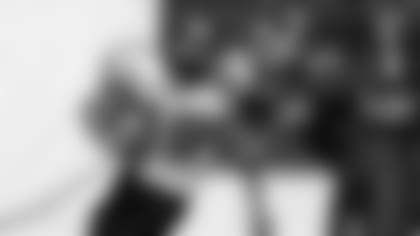 In 2008, Dressler signed as a free agent with the Roughriders. He is a two-time CFL all-star and was the league's top rookie in 2008. Now, he is working on making the transition back to American football.
"Playing college football, I know all the differences between the American football game and the Canadian football game," Dressler said. "It's going to take me a little time to readjust to it, but I've put in a lot of work in the playbook, trying to become familiar with all the terminology and everything. Things are coming together, I feel more comfortable with the play calls in the huddle, what I need to do within the play and learning the timing within my routes. There's definitely still a lot of work to be done, but I think I'm picking it up and continuing to learn."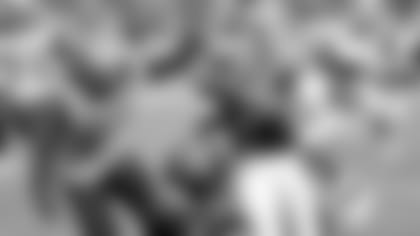 While with the CFL, Dressler registered 442 receptions for 6,531 yards (14.8 avg.) with 43 touchdowns. He added 48 carries for 286 yards (6.0 avg.) with two rushing touchdowns. Plus, Dressler tallied 92 punt returns for 907 yards (9.9 avg.) with one touchdown and 31 kickoff returns for 634 yards (20.5 avg.).
"I feel good about him." Dave Toub, Chiefs Special Teams Coordinator, said. "He catches the ball well. He probably is our best catcher. That's good for him."
Dressler is also receiving high praise from head coach Andy Reid.
"I like his quickness and I like him in the slot," Coach Reid noted. "He's got great quickness there. That's what he played in Canada, he played in that area. You can see he's got a real feel in there and good quickness that goes with it."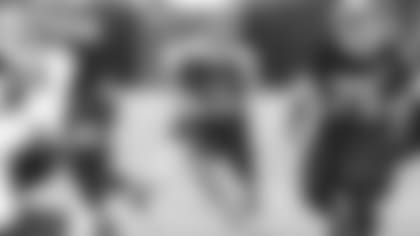 When he arrived in Kansas City, Dressler requested to wear number 13, as a way to honor the Canadian fans for all of their support through the past six seasons. Not many Chiefs players have worn #13, only four others, including QB Wayne Clark (75), QB Mark Vlasic (91-92), P Daniel Pope (92) and QB Steve Bono (94-96).
"The fans made our game days a ton of fun and it was always a tremendous atmosphere," Dressler commented. "They were a blast and very supportive. In the CFL, they play with 12 people on the field so, the fans are referred to as the 13th man; they get a little rowdy at times. When the Chiefs asked me what number I wanted I immediately thought of 13 because of them, it shows the respect I have for them and it represents my journey to the NFL."
As rowdy as the fans get in Canada, Chiefs fans offer some tough competition. Dressler said he's heard about Arrowhead Stadium and can't wait to experience it firsthand.
"I've had a chance to interact with a few of the fans already and it's been incredible," Dressler said. "I'm really looking forward to seeing what a game day is like at Arrowhead. I've heard a lot about it. I've heard it's crazy, that they have the best fans in the NFL and that it gets loud. I'm excited to see that atmosphere and be a part of it."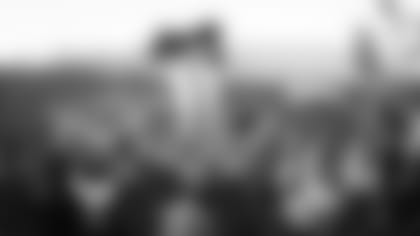 Dressler is looking forward to the start of season and the start of training camp, where he will be focused on growing and learning more everyday.
"I'm focused on learning as much as I can, continuing to learn the playbook and improve," Dressler said. "I'm taking it one day at a time and trying to do as much as I can to make an impact on this team."