TEAM SACKS:The Chiefs recorded 3.0 sacks (-17.0 yards) in the contest. Kansas City now has 9.0 sacks (-63.0 yards) in the 2014 preseason.
LB Tamba Hali recorded a six-yard sack of QB Matt Cassel in the first quarter. Hali has 73.5 career sacks to rank third in team history. He needs 13.5 more sacks to pass DE Neil Smith (86.5) for second. Hali added four solo tackles, tying for the team lead in tonight's game.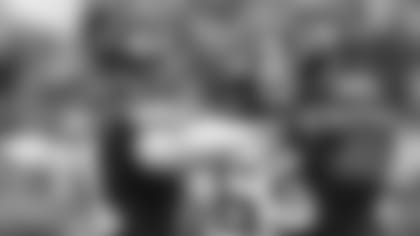 DL Jaye Howard recorded a three-yard sack of Cassel and forced a fumble that resulted in a safety. It marks Howard's second sack of the preseason (-9.0 yards). The last time the Chiefs recorded a safety was on Sept. 23, 2012 when LB Justin Houston sacked QB Drew Brees in the end zone as part of a 27-24 overtime victory in New Orleans.
LB Derrick Johnson sacked Cassel for an eight-yard loss in the third quarter. Johnson added four solo tackles in the contest. Johnson ranks second in franchise history with 981 career tackles. With 19 regular season tackles, he would pass Chiefs Hall of Famer Gary Spani (999) for the franchise record in tackles and would also reach 1,000 tackles for his career.
KELCE CONTINUES STRONG PRESEASON:TE Travis Kelce recorded four receptions for 49 yards (12.2 avg.) in the game, including a long of 22 yards, leading all Chiefs pass catchers in receiving yards. He now has 10 receptions for 185 yards (18.5 avg.) with two touchdowns in preseason action to pace all receivers.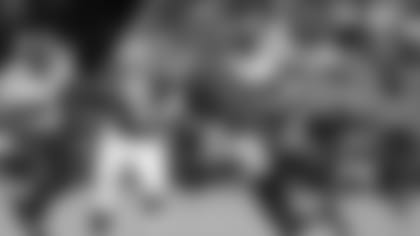 FASANO LEADS ALL PASS CATCHERS:TE Anthony Fasano recorded five receptions for 41 yards (8.2 avg.) to lead all receivers in total catches for the game.
GRAY CONTINUES RUSHING PERFORMANCES:RB Cyrus Gray had five carries for 31 yards (6.2 avg.) in tonight's contest. Gray has 26 carries for 134 yards (5.2 avg.) with one rushing touchdown in the preseason to lead all Chiefs runners.
BRAY THROWS TOUCHDOWN PASS:QB Tyler Bray connected with WR Albert Wilson for a one-yard touchdown pass in the fourth quarter. Bray completed all seven passes he attempted on the scoring drive for 76 yards. The scoring pass to Wilson was his first throwing touchdown of the 2014 preseason. Bray finished the day completing 9-of-15 passes for 85 yards with one touchdown and one interception.
WILSON HAULS IN TOUCHDOWN PASS:Rookie WR Albert Wilson caught a one-yard touchdown pass from QB Tyler Bray in the fourth quarter of the contest. It is Wilson's third reception of the preseason and his first touchdown reception.
PARKER COMES UP WITH PICK:CB Ron Parker hauled in an interception of QB Matt Cassel in the second quarter of tonight's game. Parker had two interceptions for the Chiefs in the 2013 season. It is the Chiefs third interception of the preseason.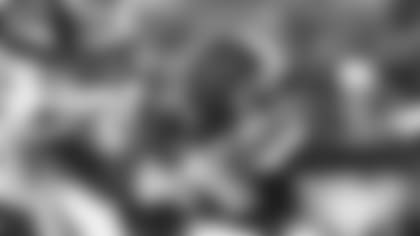 COLQUITT PUNTING:P Dustin Colquitt booted seven punts for 364 yards (52.0 gross, 40.6 net) in tonight's game. He put one punt inside the 20-yard line. Colquitt holds the franchise record with 285 career punts inside the 20-yard line. That mark ties him for 13th in NFL history. In the 2014 preseason, Colquitt has punted 14 times for 665 yards (47.5 gross, 41.4 net) with six inside the 20-yard line and a long of 71 yards.
SANTOS CONVERTS FIELD GOAL:Rookie K Cairo Santos converted a 21-yard field goal in the second quarter and a PAT in the fourth quarter. Santos has now converted all three field goals he's attempted. Combined with his four PATs converted, Santos has accounted for 13 points in the preseason.