The Kansas City Chiefs wrapped up a week of practice on Friday, shortly after 1 p.m. CT, days away from their Week 14 matchup against the Washington Redskins on Sunday.
Following Friday's practice, Chiefs head coach Andy Reid stepped in front of the cameras to provide an injury update, a summary of practice and a shout-out to Mizzou football and Sporting KC.
"Alright, Branden Albert is listed as out," coach Reid said. "Justin Houston is listed as out. I'm going to get with (John) Dorsey, right after this and talk, about (Anthony) Fasano; he did not practice. (I'll talk) with (Chiefs head athletic trainer) Rick (Burkholder) and have that situated and then, we'll go from there. It'll be a stretch for him to make it in the game, but we'll see how all of that works. I'll want to make sure I get all of the information. Everybody else practiced. I want to give just a quick shout-out to (head coach) Gary Pinkel and those Missouri Tigers with that SEC Championship Game; we're pulling for them. Then, Sporting KC, a big game coming up; we're thinking of them. Most of all, here, we're looking forward to the challenge of playing the Washington Redskins, down at Washington. Washington is a tough place to play against a good football team. Our guys have had a great week of preparation and they're ready to go. Now, we'll go through the travel part tomorrow."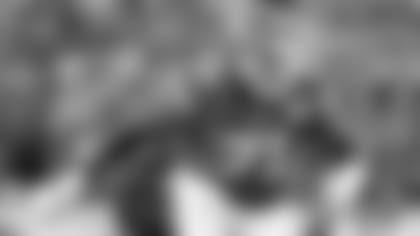 Kansas City's last game away from Arrowhead was in Week 11 at Denver. Chiefs OL Jeff Allen explained the team's mindset when playing away from the Sea of Red.
"We treat it just like a normal game," Allen said. "It's just not at home, with our home crowd behind us, but when you go out on the road, you have to start early. We have to get their crowd out of the game and get the momentum on our side as early as possible."
Fellow Chiefs offensive lineman Geoff Schwartz is a fan of road games.
"I think it's great," Schwartz said. "It really brings our team closer together, because we spend that whole time on the road. When you're in a hostile environment, the only way you can really overcome that and play well as a team is come together as a family. Road games, I've always enjoyed them. This place gets loud; there are a lot of people there. We're looking forward to playing."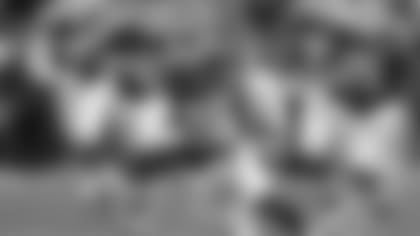 Sometimes players like Chiefs WR A.J. Jenkins develop an appreciation for playing on the road as early as college, or even before.
"Since college, I always like feeding off other people's energy," Jenkins said. "I like playing in hostile environments, kind of like an 'us-against-the-world mentality'. Just like when Jamaal makes a long run, or we do something to silence their crowd noise, it's the best feeling in the world."
Jenkins went on to say the Chiefs have their hands full against Washington's secondary.
"They're very talented," Jenkins said. "They have a very good head coach and a very good defensive coordinator and they're very disciplined, so we need to come with our A-game. It's going to be a battle; they have (Redskins CB) DeAngelo Hall and the rest of their strong secondary, so we need to be prepared, because they're going to give us their best. We need to make plays, score some points and leave with a win."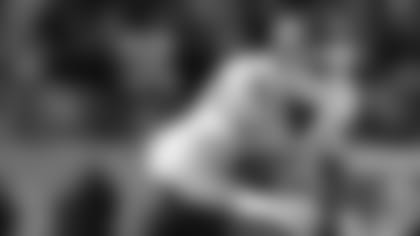 On the defensive side of the ball, Chiefs LB Frank Zombo verbalized the team's productive Friday practice.
"I think there was great energy in today's practice," Zombo said. "It was fun to be around and you could just sense the passion and focus; we're excited to play this week."
Chiefs Pro Bowl LB Tamba Hali previewed the challenging Redskins offense.
"It's a different style of offense," Hali said. "They got the option; they run the stretch (offense), so there are a lot of things in their running game that we have to focus on, while also making sure we can rush the passer."
The Chiefs secondary, including CB Brandon Flowers, is ready for Week 14, following Friday's crisp practice.
"Definitely," Flowers said. "We try to be perfect as always in practice, so we're sharp mentally for anything the opposing team can throw at us. I think we had the best Friday we've had, since the season started; hopefully it carries to the field on Sunday."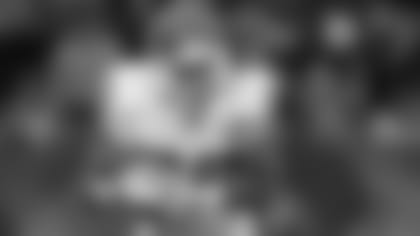 As for the Chiefs special teams, WR Dexter McCluster kept the recipe for success plain and simple.
"I think special teams, point blank, is all about effort," McCluster said. "You out-effort that man in front of you and good things will happen."
Chiefs fans are hoping good things happen in all three phases on Sunday, beginning with the kickoff, which is slated for 12 p.m. CT at FedExField in Landover, Md.