Running back Charcandrick West enters his fourth season with the Kansas City Chiefs in 2017 with his well-known smile and a music video.
West recently partnered with "Singing for Superheroes," a company that musically motivates and inspires kids as they overcome illness or disability.
Both the 26-year-old and his 10-year-old partner in crime for the track, Jillian Reid, suffer from rheumatoid arthritis, so the song's title, "Body of Steel," and its lyrics hope to raise awareness for the disease and the Arthritis Foundation.
The 2014 free agent first suffered from symptoms of juvenile rheumatoid arthritis in November of 2006, his freshman year of high school.
Despite being told he wouldn't play football again, West went on to play for Abilene Christian. He then signed with the Chiefs as an undrafted rookie free agent in 2014 being a part-time special teams player. In less than a year, West went from beginning the season on the practice squad, to starting in the playoffs to getting a contract extension.
So that trademark smile? "I wasn't even supposed to be here…that's why I'm so happy."
The Chiefs' two feature backs, Spencer Ware and West, combined to rush for more than 1,200 yards with four touchdowns last season.
West played in 15 games averaging just 3.3 yards per carry and rushing for 293 yards.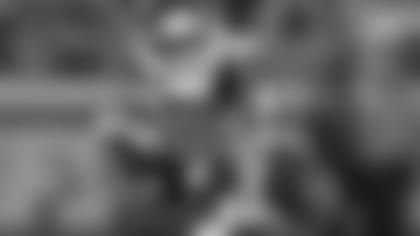 He ran for a season-high 61 yards on six carries against the Houston Texans in September.
West also scored three touchdowns last season, one rushing and two receiving, showing his versatility.
In 2017, the 26-year-old West has held strong against his well-known sweet tooth to make him more explosive and energetic this season.
West will once again look to compete for a starting position at running back.