There wasn't a receiver on the Kansas City Chiefs roster who played more snaps last year than Chris Conley.
Overall, Conley was on the field for 816 offensive plays.
It's a number that means something with the release of veteran Jeremy Maclin, who missed significant time last year with a groin injury.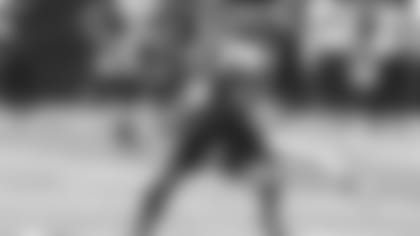 Conley, who was selected in the third round (No. 76 overall) of the 2015 NFL Draft out of the University of Georgia, stepped up in Maclin's place and more than doubled the production from his rookie season.
Here's a look at the basic box score statistics from Conley's first two NFL seasons: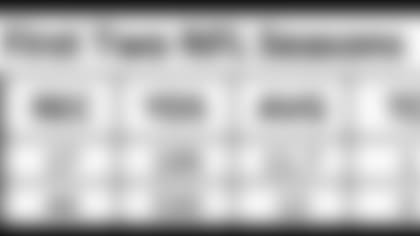 If Conley continues this upward trend that we've seen over the first two years of his career, that'll go a long way in helping overcome the loss of a player like Maclin.
"I have a ton of trust in the young guys that they will step up and do a good job for us," Chiefs head coach Andy Reid explained. "The point that we have here is we have some good players. I believe everyone has to be ready to go. I've never said we have a number one guy, that's just never where I have been with this thing. We try to mix it and mix it up the best way we possibly can.
"A few years ago, you saw [Maclin] catch a lot of passes, last year you saw [Travis Kelce] with a lot of catches, and Tyreek [Hill] had a few. So, you try to spread it around and put enough pressure on defense as you possibly can.
"We have enough talent right here to do whatever we need to do."
With a receivers room that suddenly has every player under the age of 25, the roles of guys like Conley, who may only be in his third year but is a veteran now in that room, the expectations grow and the opportunity is there.
"I think the way that you're a good leader is you have to be a good follower first," Conley said earlier this offseason. "You have to be a good listener, and I got a lot of time being able to watch and listen, and I think that's the way you help these younger guys is you just pay attention."
Conley had at least one reception in all but one game last season (Atlanta Falcons), and his top performances came against the Pittsburgh Steelers (6 catches, 70 yards) and Oakland Raiders (2 catches, 70 yards).
But when it mattered the most, which, for an offense, comes on third down, Conley tied for second on the Chiefs with 21 targets, catching 11 passes for a team-high average of 12.5 yards per reception.
Outside of just catching the ball, Conley also found success doing the little things to help the offense, which include things like blocking.
In fact, one of the biggest and most explosive plays from last season came because of a great block from Conley.
It happened to be in the game that Conley was mic'd up.
When Reid said he's confident in the young group of receivers on the Chiefs' roster, Conley is obviously one of the guys he's talking about.
If Conley were to double his production for the second straight year, that'd result in at least 85 catches and 1,000 yards in 2017, which would be a healthy jump, but there's no reason to believe he won't improve upon his performance from last year.
With an offense featuring two of the best in the NFL at their respective positions—Travis Kelce at tight end and Tyreek Hill just as an overall playmaker—Conley should be the next in line to make plays for this offense on the outside.
And beyond just the numbers, Conley's leadership, which was mentioned by Hill in the days that followed Maclin's release, can't be quantified. The way he presents himself and the natural leadership qualities he displays will be important for a young receivers room in 2017, despite the fact that Conley is only entering his third season.