The 2017 season had all the makings of a breakout campaign for Kansas City Chiefs' wide receiver Chris Conley through nearly five games of action.
The former third-round pick ranked third on the team in receiving yards (175), while his 15.9 yards-per-catch ranked 11th in the NFL among all wide receivers with at least 10 catches.
In the midst of his third year as a professional, Conley was a meaningful cog in one of the league's top offenses and appeared to be coming into his own as a playmaker.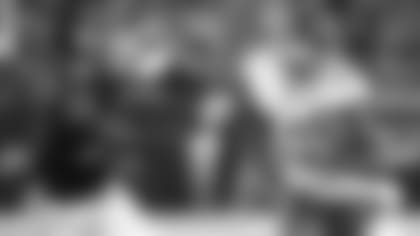 That all came to a halt in the closing minutes of the Chiefs' win over the Houston Texans, as Conley suffered a ruptured Achilles tendon while fielding an onside kick. His season was over before it could really even begin.
Now – nearly 10 months later – Conley is looking to pick up where he left off as the 25-year-old receiver works his way back into the fold with Training Camp just a few weeks away.
"I think your body comes about a little bit faster than your mind does," said Conley during Organized Team Activities (OTAs) last month. "It took me a while to get to the point where I trusted my legs—the lower half of my legs enough—to do some of those high-speed cuts. It was a little bit difficult to do—not physically, but just letting it go and doing it naturally and doing it in a way that's not awkward. It took me a couple of weeks, but we've got the feeling back and knocked some of that rust off. We're in a good place."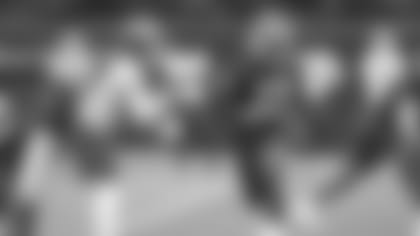 A healthy Conley only adds to what appears to be an already dynamic offense consisting of fellow receivers Tyreek Hill and Sammy Watkins, tight end Travis Kelce and tailback Kareem Hunt, to name a few.
With so many weapons drawing the attention of the opposition at once, Conley will likely have plenty of opportunities to show off the athletic gifts that made him the star of the NFL Scouting Combine back in 2015.
That's music to the ears of second-year quarterback Patrick Mahomes.
"He looks great physically," Mahomes explained during OTAs. "I said it the first day of OTAs—he was out there really running and cutting and looking explosive. It makes sense that he's ready because he's a guy who puts in that work. He's in the training room every single day. He's making sure his body is right and he gets after it. He's also an intelligent guy, so I'm excited to have him back."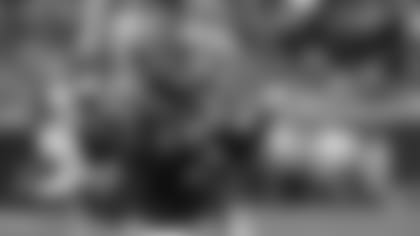 Like Mahomes, Chiefs' Head Coach Andy Reid came away impressed with Conley's performance during OTAs.
"He's been phenomenal," Reid said during OTAs. "He's way ahead of where we expected him. We actually backed him down, he was doing so much and we want to get him through this whole thing healthy. He has actually had a very good camp."
Two Storylines to Follow for Conley at Camp:
How does he fit in the offense? With so many weapons on the field, it will be interesting to see what kind of role Conley can carve out for himself on offense. He's been targeted primarily on intermediate passes in his career, and with Hill and Watkins – two of the top deep threats in the league – drawing the ire of the defense, that space should open up even more. It will be a fun dynamic to watch throughout camp.
What kind of connection can he establish with Mahomes? Though they've yet to connect during an actual game, Mahomes already has a certain level of comfort with Conley as the fourth-year receiver returns to the field.
"I have an extreme amount of trust in Conley]," Mahomes [said during OTAs. "He's a guy who's always going to be in the right spot and doing the right thing, and people forget how physically talented he is. He'll go on top of guys and make a play."
The duo will have an opportunity to build on that trust throughout camp.