The first phone call Kansas City Chiefs linebacker D.J. Alexander made upon learning of his Pro Bowl nomination last January was to his mother and stepfather.
"I called them and said, 'We're going to Orlando,'" Alexander explained. "I called [and told] my wife's parents and all my family members that we're going to Orlando, and I'm just truly blessed, because without them, there's no me, so I just have to make sure I thank all my fans and family members and everybody."
Alexander, who is a "core four" special teams guy for the Chiefs and played 358 snaps for Dave Toub's units last year, was originally a first alternate for the Pro Bowl. But when the New England Patriots and their special teams standout, Matthew Slater, beat the Pittsburgh Steelers in the AFC title game to advance to the Super Bowl, the spot opened for Alexander.
It was the first Pro Bowl honor for Alexander, who was known for his special team's abilities coming out of Oregon State as a fifth-round draft pick in 2015.
"Being able to be (at the Pro Bowl) because of special teams, that just tells you - some of those guys out there that think special teams aren't as big, don't let that go to your head, man," Alexander added. "You have to just give it how you live and just keep working and make your way on the team."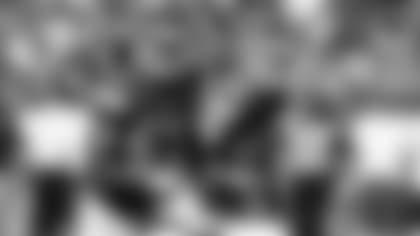 Over the past two seasons, Alexander leads the Chiefs with 21 solo special teams tackles.
"He's been solid for the last two years, and he's been putting up the numbers," Toub said last January of Alexander, while using the term 'Ace.'
"It's something that's well-deserved. We're really proud of him."
Alexander also played 48 snaps at inside linebacker for the Chiefs defense last year, most of which came after the season-ending injury to veteran Derrick Johnson in Week 14 against the Oakland Raiders.
Alexander made the first start of his career that next week against the Tennessee Titans, and he finished with four tackles.
"I treated him like a dad, and he treated me like a son from a very young age," Alexander, who was born D.J. Welch, explained of his relationship with his stepfather. "Growing up, I always wanted to give him his credit or his due. I talked to my mom about wanting to change my last name.
"I thought college, once I started playing and started kind of establishing a name for myself in football, I said, 'This is a perfect time to acknowledge him for all that he's done for me to get me where I am today.'"
The inside linebacker position will be one of the most interesting groups to watch at training camp this year.
The Chiefs know what they have in Johnson—the franchise's all-time leading tackler who is entering his 13th NFL season. Johnson has consistently stated that he'll be ready by the time camp gets here.
It'll be a big year for Alexander, who is hoping to make a similar transition as fellow special teams' standout Daniel Sorensen, who has found a niche on the defense as the "dime" linebacker. Sorensen began as a key special teamer before finding a role on the defense.
In any case, Alexander provides depth at linebacker and has proven to be one of the league's best special teams players.