There may not be a more underrated player on the Kansas City Chiefs' roster than safety Daniel Sorensen, who signed a multi-year contract extension with the team earlier this offseason.
Sorensen, who finished last year with 47 tackles, including four for loss, three interceptions, six passes defensed and two forced fumbles, originally signed with the Chiefs as an undrafted free agent out of BYU in 2014.
The journey from UDFA to key contributor—similar to running back Charcandrick West, who also signed as an undrafted free agent in 2014—are the kinds of stories that need to be told. 
Sorensen fought for everything he has and was promised nothing before earning it.  
"We ask him to do a lot of things and he does them very well," Eric Berry said last year of Sorensen. "It is all about finding that rhythm and I think he is getting into that rhythm. I like to call him a ballplayer, man. Runs or pass, it doesn't matter.
"He is a heck of a special teams player as well. I think that carries over to defensive play because you have to be intense in special teams play. I feel like he brings that to our defense."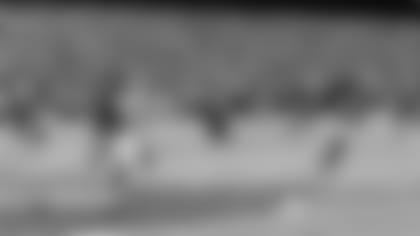 With a defensive backfield that showcases two first-team All-Pros in Eric Berry and Marcus Peters, Sorensen's play can often be overlooked.
Last year, Sorensen played 541 snaps for the defense and racked up 63 total tackles, which ranked fifth on the team, but perhaps the most telling stat of his season was the fact that the was involved with eight game-changing takeaways.
Sorensen finished with three interceptions, two forced fumbles and three fumble recoveries, which put him only second on the team behind Peters' 10 total takeaway plays (6 INTs, 1 FF, 3 FR).
He was often playing in the box for defensive coordinator Bob Sutton's defensive scheme as the Chiefs' dime linebacker, which is a unique position that he's found a niche for this past season.
In addition to his defensive responsibilities, Sorensen played 367 snaps on special teams, which tied for the team lead with fellow safety Eric Murray. That total accounted for 82 percent of the special teams plays last year.
Before the Chiefs' playoff game against the Pittsburgh Steelers, Sorensen was named the special teams captain by his teammates.
The Chiefs defensive backfield is one of the strongest in the entire NFL, and Sorensen has gone from being a guy competing for a spot to be a part of it—to a reason for it.
If the last two years are any indication, the development for Sorensen and what he'll bring to the defense this year is yet another reason to feel good about the defense as a whole.
Since 2013, the Chiefs defense ranks second in the NFL by allowing just 18.5 points per game.