After trading out of the first round of the 2016 NFL Draft, the Kansas City Chiefs selected Mississippi State defensive lineman Chris Jones with the No. 37 overall pick.
Some considered Jones, who stands at 6-foot-6 and 308 pounds, one of the best picks of the entire draft, via senior analyst of Pro Football Focus Steve Palazzolo.
"Jones has immense potential, already posting the No. 2 pass rush grade in the nation last year, but still showing room to improve from a technique standpoint. He's strong and explosive and his two-year grades on about 1,000 snaps are comparable to the best interior defensive linemen in the class.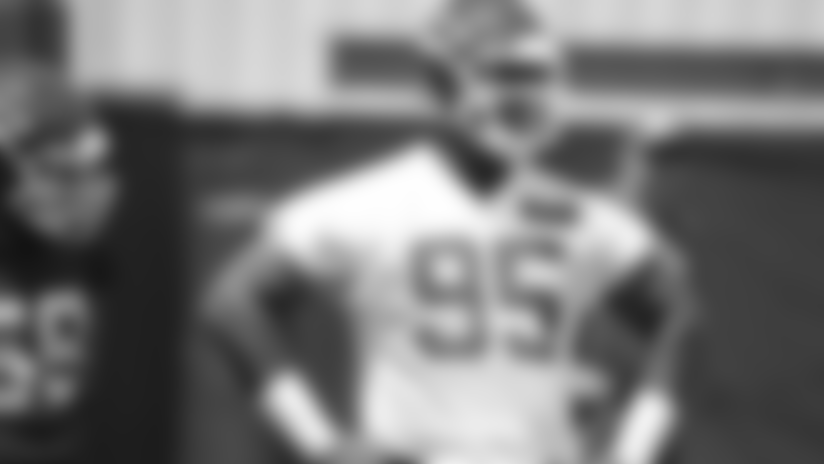 Jones finished his collegiate career with 94 total tackles, including 17.5 for loss and 8.5 sacks. He also recorded 10 passes defensed. Jones boasts an 85-inch wingspan and looks exactly like the kind of player, from a physical perspective, that you want walking off of the bus first.
Here are three plays that show some of Jones' ability:**
Through just a few months of offseason workouts with the Chiefs, Jones has already impressed some of his new teammates.
"He's pretty quick," veteran Dontari Poe said of Jones. "He's picking up on stuff really well, too. Like I said, it's a little different when the bullets get flying, but he's not panicking. He's not getting nervous. He's just doing what he has to do."
"He's definitely coming along," veteran Jaye Howard added. "I think this scheme definitely fits him. He's able to get pressure on the quarterback and he's beating guys—that's going to translate once we put on pads. He's staying after practice working with the coaches, working with us.
Jones is working with a defensive line group that has veterans Dontari Poe, Allen Bailey and Jaye Howard firmly entrenched as starters and standout players in this league, which means it's a perfect group for him to work with and try to develop and improve upon his craft.
"All the guys in there – (Dontari) Poe, (Jaye) Howard, (Allen) Bailey – those are hard-working, tough, class acts," head coach Andy Reid said after they selected Jones last spring. "Listen, Britt [Reid] has got a new challenge here being the D-line coach. He's got another player here that he has an opportunity to coach (in Jones).
"I'm happy for all of them. That's a good place for this kid to be."
Jones' new defensive line coach, Britt Reid, who was just promoted this offseason after being an assistant under former and longtime NFL defensive line coach Tommy Brasher, was excited to work with a player with that kind of a blank canvas.
"So much talent—a big, young, smart guy that can move well," Reid explained of Jones. "I was excited. I looked at it as more of an opportunity or a blessing than a challenge, just because of the talent.
"He's really talented and he's going to help our room."
Jones understands the process that's in front of him and he's confident in what he can bring to this defense.
"The sky is the limit for me," Jones said after being drafted. "I'm going in with the mindset that I need to learn from the older guys, see what they do best, and just watch, pay attention and grind.
"I'm excited to be a part of the family now."
Jones' ceiling adds even more talent to one of the strongest and deepest defensive lines in the league.
Looking at the Chiefs Defensive Linemen
Photo highlights of Chris Jones