The Kansas City Chiefs return to practice later today, following Tuesday's league-mandated day off for the players.
On Monday, Chiefs head coach Andy Reid outlined the process of moving on from Sunday's game to now focusing all their time and energy on preparing for the Washington Redskins.
"You have to go through your preparation," coach Reid said. "After today, after you get through the tape and you're real with the tape and you learn from it; then, we'll start the process of getting ready for the Redskins, a good football team and a hostile environment, and we'll get ourselves ready to go."
Before the team's continued meetings and film study of Washington resume later today, Chiefs QB Alex Smith put his club's 9-3 record into perspective.
"Losses are a nature of the game and you have to be able to overcome it," Smith said. "These last two, we had a chance to win it, both times, I felt like we had a chance to win it. We were in these games. Earlier in the year, we were coming out at the other end of these, on the other side of it; we just have to continue to fight. I think this team has that kind of character. We just have to keep plugging along. There's still everything we want in front of us. It was a tough loss, no time to point fingers or do any of that. (We just have) to continue to do what we've been doing and get better."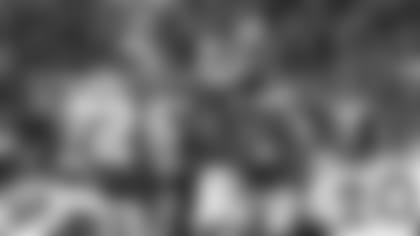 Chiefs Pro Bowl RB Jamaal Charles highlighted the team's "To-Do List", entering Week 14.
"We know what's at stake," Charles said. "We know we have to win the games to go to the playoffs. Our goal was to win Sunday and have home-field advantage, (but) it didn't work. Hopefully, we can move on and make the playoffs. Our goal was to make the playoffs – it's anybody's game from here. It's not like a national championship – it's not like the BCS; it's like a new season."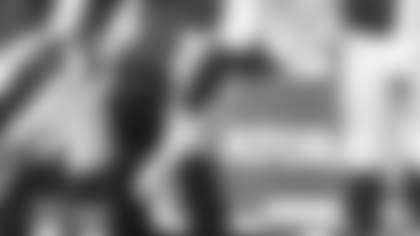 Helping the team persevere through the recent losses is one of the many lessons taught by coach Reid since day one, according to Chiefs DT Dontari Poe.
"Keep fighting," Poe said. "We need to keep fighting and keep chugging at it and we'll be alright."
Chiefs CB Marcus Cooper agreed, saying, "we'll continue to chop and continue to do what we have to do to get back to winning."
The chopping resumes at today's practice, beginning at 1:20 PM CT.
Prior to the team's practice, coach Reid will address the media, during his weekly Wednesday press conference.