Ten Chiefs players traveled to Hawaii this week to compete in the 2014 Pro Bowl. Yes, that's TEN Chiefs players, the most of any team in the league this year and the most Chiefs players since 2004 when nine players were invited. The franchise best followed the 1970 and 1971 seasons when 11 players traveled to the Pro Bowl.
The Chiefs may not be on the same team however. The first-ever Pro Bowl Draft will take place on Wednesday evening live on NFL Network. Jerry Rice and Deion Sanders, who will be assisted by Saints QB Drew Brees and Rams DE Robert Quinn, along with Chiefs RB Jamaal Charles and Texans DE J.J. Watt will decide the teams.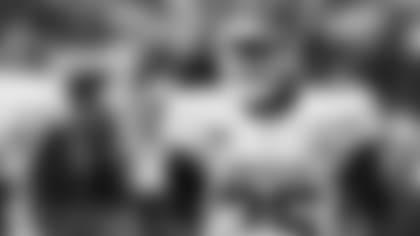 A coin toss determined which team would own the first selection in the Pro Bowl Draft and which captains would be paired with Team Rice or Team Sanders.
Jerry Rice won the coin toss at Tuesday's press conference and elected to choose New Orleans Saints QB Drew Brees and St. Louis Rams DE Robert Quinn, the active player captains, to help determine the roster as the first members of Team Rice. 12 other players were drafted by Team Rice, none from our very own Chiefs roster.
However, when it was Team Sanders turn to draft, with help from Chiefs RB Jamaal Charles and Houston Texans DE J.J. Watt, I'm willing to bet Jamaal had some extra influence on one pick, landing Chiefs teammate, DT Dontari Poe.
Team Sanders also drafted Lions DT Ndamukong Suh, Buccaneers DT Gerald McCoy, Ravens G Marshal Yanda,Patriots G Logan Mankins, Bears G Kyle Long, Dolphins C Mike Pouncey, Browns C Alex Mack, Raiders FB Marcel Reece, Patriots ST Matthew Slater, Dolphins P Brandon Fields and Panthers LS J.J. Jansen
The first-ever Pro Bowl Draft will continue with 60 players still to be selected, during a nationally televised three-hour primetime broadcast on NFL Network at 7:00 PM CT on Wednesday, January 22. Players selected on Tuesday will kick off Wednesday night's live primetime draft show by walking the red carpet. Taped elements of Tuesday's draft process also will be featured.
ICYMI: Deion Sanders couldn't hold the secret any longer, releasing this photo via Twitter, on Tuesday afternoon.
The 2014 Pro Bowl will be played at Aloha Stadium in Honolulu, Hawaii on, Sunday, January 26th at 6:00 p.m. CT. The game will be broadcasted live on NBC.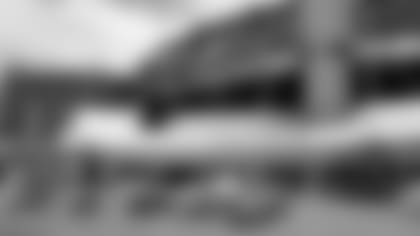 Stay up-to-date on everything that is happening this week in Hawaii, right here on kcchiefs.com. We will have behind the scenes footage, exclusive interviews and keep you in the know for the 2014 Pro Bowl.