Day 4 in Hawaii began with team photos outside the hotel and the players debuted their bright jerseys. Here's a look at the Chiefs on Team Rice in their white and neon organge uniforms.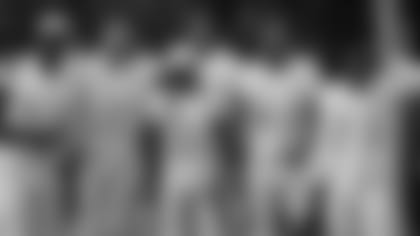 And here is a group photo of Team Sanders.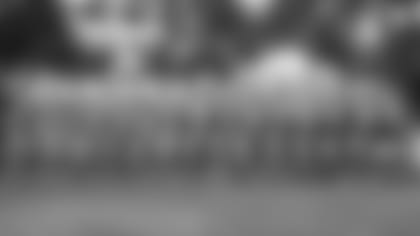 Tamba Hali took to social media to show off the new look with the caption that read, "Kansas City's finest."
After photos, the players headed to practice at a local high school. Practice for Team Rice began at 11:00a.m., followed by Team Sanders's practice around 12:00p.m. at Kapolei High School.
Chiefs photographer, Steve Sanders, posted a photo of Team Rice's practice from Friday morning.
Practice ended early in the afternoon on Friday and the 65TPT crew caught up with QB Alex Smith and LB Tamba Hali to talk about Day 4 and how they are gelling with their new team.
"It's pretty surreal to be here and be throwing to a lot of different guys," Smith said. "It's interesting that we're split up five and five, so going against each other will be weird...It's been fun though, it's been fun to meet new guys and get to know guys throughout the league."
Hali spoke of the new teams and how he enjoys the new dynamic.
"I think switching up the teams was the best thing that they could do for the Pro Bowl," Hali noted. "I think the way they did it this year where they just picked the best players in the NFL, players who have a good season regardless of how their team performs, they are still recognized as a good player."
There is one more day of practice before the big game on Sunday. Practice will resume on Saturday morning, which is Ohana Day.
Ohana Day is family day and a time for families to watch Pro Bowl practice and meet the players. During Ohana Day, the NFL Foundation will recognize Hawaiian non-profit organizations who will receive grants through the Pro Bowl Community Grant program. Practice on Ohana Day will be the final practice before the game on Sunday. Check back to kcchiefs.com for all the information on Sunday's Pro Bowl game.