It's been 37 days since the Kansas City Chiefs began their 2013 Training Camp on the campus of Missouri Western State University in St. Joseph, Mo. Since then, the Chiefs returned to One Arrowhead Drive and later went two-and-two in four preseason games.
Following their practices and games, a lot of talk has surrounded the team's new-look defense, which during its 30-8 victory over Green Bay, allowed just 218 yards of total offense, including 61 rushing yards, marking the lowest rushing total allowed during the 2013 exhibition season.
Chiefs head coach Andy Reid offered his thoughts of the defensive players' adjustment to defensive coordinator Bob Sutton's scheme, thus far.
"They're picking it up and picking it up fairly well," coach Reid said. "The more they play in it, the more familiar they become and more comfortable they become. I can't really tell you what degree they're at right now, but with what he's dialing up, they seem to be functioning well and handling (it) well. We'll have to see. We'll have to measure it against a team that's giving you their full offense and we're giving them our full defense and see how that measures up. What's been thrown at them so far, they've handled really well."
The often-heard phrase, "It all starts up-front" applies to the Chiefs defensive line, including DE Mike DeVito.
"I think just the defense as a whole has grown so much," DeVito said. "This defensive line is just a great unit to be a part of. These guys care about each other; guys are working hard together and guys are getting better. I've seen that guys are consistent with their techniques with the defense; it definitely has a great feel to it."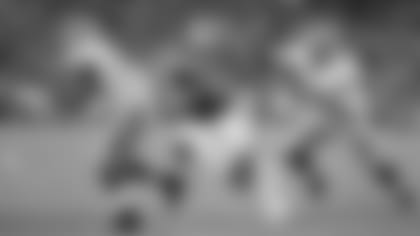 Much of the D-line's success is credited to its position coach, Tommy Brasher.
"Coach Brasher is a huge part of it," DeVito said. "He's a guy that demands a lot from us and teaches us all those years of coaching and the wealth of knowledge that he has, that he instills in us. He gives us so many different tips and reads and things of the game, that you may not have known before, to help us grow."
Behind the D-line is the team's LB corps, headlined by Pro Bowl LB Derrick Johnson. DJ is quick to admit, the linebackers don't thrive without the big fellas up-front taking care of business.
"The success I have is due to the guys up-front and they know it too," Johnson said. "With big Dontari Poe in the middle and Mike DeVito on the other side and Tyson Jackson on the other side, when those guys don't do their job, I don't do my job and I let them know that too. Those guys do a great job for inside backers and my success goes to them."
Not to be forgotten is the Chiefs secondary, including CB Sean Smith, who offered his assessment of the D.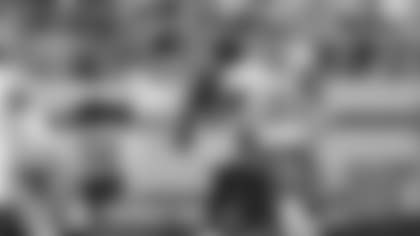 "I don't think anyone knew what to expect, coming in," Smith said. "We had so many new pieces coming in, new coaching staff, new scheme, but we're very pleased with where we're at now.  We're not being complacent or anything like that, but we're doing some good things right now on the defensive side of the ball. Everybody's flying to the ball; we're playing fast and we're making plays, so we have to keep doing it from here and keep getting better."
If preseason games are viewed as a pop quiz, the real test begins a week from tomorrow, when the Chiefs travel to Jacksonville for the Week 1 regular-season opener on Sept. 8.