Tuesdays are somewhat quieter around One Arrowhead Drive, because of the NFL-mandated day off for the players. However, that doesn't mean the coaches aren't continuing to hammer out new schemes for Sunday's game plan against the visiting Houston Texans. Chiefs head coach Andy Reid met with the media on Monday and summarized reasons that he, his staff and players don't dwell on wins.
"You focus on getting yourself better," coach Reid said. "You're playing the number one defense in the National Football League, with a bunch of tough players and good coaching. (Texans DC) Wade Phillips is tremendous. Their head coach is an established head coach and offensive mind. He was going through a little bit, but in this league, the margin between winning and losing is (very small). Doggonit, you have to prepare yourself every week and get yourself right. You study them, respect them and get yourself right as a football team."
Following Sunday's 24 - 7 win, coach Reid said that 'every win is a big win' and the team's latest victory was its first within the division, coming against the Raiders team that had defeated Kansas City the previous-six matchups at Arrowhead Stadium. However, the Chiefs have been very clear, since the start of training camp; they've put the past behind them and are embracing the present.
"We don't want to dwell on the past," Chiefs Tamba Hali said. "Right now, we've got something good going and we want to continue to do that. So, getting this win is huge for our football team and organization."
Chiefs S Kendrick Lewis spoke to the joy that comes from defeating their AFC West rival.
"That's a great feeling," Lewis said. "We know the rivalry and how much this means to the organization, it's big. For us to come out and play like we played as a team with complimentary football, it speaks volumes. All we have to do is keep building."
On the offensive side of the ball, Chiefs WR Dwayne Bowe was more concerned about the actual "W" rather than who it came against.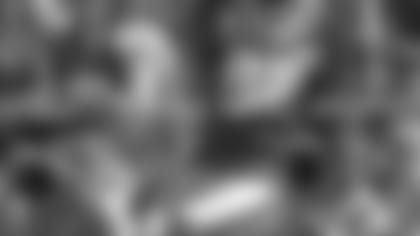 ](http://www.kcchiefs.com/media-center/photo-gallery/Highlight-Photos-Chiefs-vs-Raiders/da512e75-fded-410d-8b82-55fc8ef47605#66c1a491-59b4-4e52-9fa5-474984d4419f)"It's always good to get a win; it just had to be the Raiders today," Bowe said Sunday. "They have a great defensive scheme and they tried their best and we made plays, when it counted."
One of those plays included a pass by Chiefs QB Alex Smith to Bowe for 17 yards, in the second quarter, followed two plays later by another 17-yard gain, thanks to a pass interference call against Raiders CB DJ Hayden.
"Alex has a big arm," Bowe said. "He controls the offense; he makes the plays that he has to. If I'm downfield and I'm wide open, he'll hit me. If I'm taking two people, he's going to hit the check-down receiver."
The drive later ended with a seven-yard TD run by Chiefs Pro Bowl RB Jamaal Charles, his first of two on the day.
Charles later described the significance of his team's first divisional win.
"You really need to win the division to get the lead and get to where we want to go," Charles said. "They stand in our way of getting to the playoffs. I mean, it felt like playoffs."
The atmosphere at Arrowhead Stadium was indeed playoff-like, which hopefully will be the same case on Sunday, when the Houston Texans arrive for the Week 7 matchup.