*This is another in a season-long series on the Kansas City Chiefs search for a franchise quarterback. It appears weekly on Thursdays throughout the 2015 season.
*
---
Everything Dick Vermeil had said about Trent Green came true. 
His command of the offense.
Green's teammates were outspoken about his leadership, and said it repeatedly, from the first day he got there to the day he departed. 
The head coach had said he was pressing early on, trying to make too much happen. He said he didn't have the talent around him that the team needed.  When he did he performed well.  When he did he was healthy, and he had not been when he came to Kansas City, sitting out the off-season while he recuperated from surgery. 
Vermeil and his staff worked to accentuate the positive:  his abilities in play-action where he could locate receivers and throw accurately.  His mechanics were better, his number of tipped balls lessened.
He gained more weight and he proved he could remain healthy.  He was no Bill Kenney and quickly eclipsed prior Chiefs quarterback numbers and with more positive results:  wins.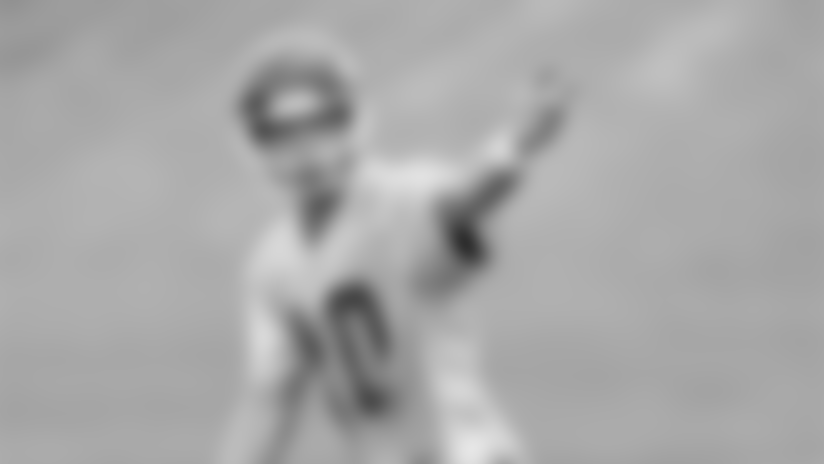 Green had command of Vermeil's offense, but not the weapons he needed
It is helpful in evaluating Green's "development" — and he was surely developed if any quarterback was — and look at exactly what he accomplished in becoming one of the league's best signal callers. 
In 2002 his 92.6 QB rating was a career high, and he threw for 26 TD's with only 13 interceptions.  His 7.65-yard-per-gain topped the NFL, and his 103.4 rating in the 4th quarter topped the AFC.
In 2003 he passed for his first 4,000 yard season and was named to the Pro Bowl.  He now had 3,600 yards passing in his first three seasons in KC and combined for 40 TD's in two seasons.  He completed better than 61 percent of his passes for the years 2002 and 2003
He led an offense that was the best in the NFL in scoring in 2002 and 2003, including a franchise record 484 points in 2003.  His 4,039 yards in 2003 ranked second in the NFL and he entered the 2004 season with the league's ninth-highest career passer rating of 86.1
In 2004, his 4,591 yards led the AFC.  In Green's 64 games with the club, the Chiefs had scored 20 or more points 45, times, including 37 of 48 from 2002-2004. By the season's close he had become one of the NFL's best quarterbacks, maintaining a 90-plus rating through three years. Only three of the NFL's QB's at the time had been able to post a rating of 90 or higher in three or more consecutive seasons.
After leading the league in interceptions (24) in his first Chiefs season, he rebounded to post a 92.6 quarterback mark in both 2002 and 2003.
By the start of 2005, he had started 64 consecutive games, had gone to the Pro Bowl and directed the most productive offense in the NFL for four seasons.
He would start the 2005 season as the second oldest quarterback among the 32 who started the season that year, only Brett Favre was older.
But Trent Green was more than just a collection of statistics, much more.
---
Next time - The essence of leadership: Part II