When it comes to successful draft classes, it's going to be hard for general manager John Dorsey and the Kansas City Chiefs' personnel staff to top what they did two years ago.
That 2015 class has seen immediate production from eight of their nine picks, including the headliner—cornerback Marcus Peters, who followed up his NFL Defensive Rookie of the Year performance with a first-team All-Pro season in 2016.
Along with Peters, Dorsey and company brought in center Mitch Morse, cornerback Steve Nelson, receiver Chris Conley, linebacker Ramik Wilson, linebacker and Pro Bowl special teams player D.J. Alexander, defensive lineman Rakeem Nunez-Roches and tight end James O' Shaughnessy to round out the eight picks in that draft who are still with the team right now.
Even with that impressive haul, the Chiefs' 2016 class has been getting its fair share of praise as well, including an (A-) grade from NFL.com's Conor Orr earlier this year.
---
Round 2: (37) Chris Jones, DT, 17 games/12 starts.
Round 3: (74) KeiVarae Russell, CB, 0 games.
Round 4: (105) Parker Ehinger, OG, 5 games/4 starts; (106) Eric Murray, DB, 17 games/0 starts; (126) Demarcus Robinson, WR, 17 games/0 starts.
Round 5: (162) Kevin Hogan, QB, 0 games; (165) Tyreek Hill, WR, 17 games/1 start.
Round 6: (178) D.J. White, CB, 11 games/0 starts; (203) Dadi Nicolas, OLB, 11 games/0 starts.
Notable undrafted FAs: Terrance Smith, LB, 10 games/2 starts.
"Kansas City traded out of the first round, but still landed a fantastic player in Chris Jones with its second-round pick. Initially pegged by ESPN Chiefs reporter Adam Teicher as a potential replacement for the soon-to-be free agent Dontari Poe, Jones, in my opinion, outplayed the behemoth nose tackle in 2016. Over 573 defensive snaps, he logged a pair of sacks, 17 solo tackles and four broken-up passes. Third-round pick KeiVarae Russell was a surprise release, while fourth-rounder Parker Ehinger started before a slew of injuries culminated in a knee injury that ended his season prematurely. I liked the Kevin Hogan pick, but, like Russell, he ended up getting cut and heading to an AFC North team (Russell went to the Bengals, Hogan to the Browns). Tyreek Hill was obviously the moneymaker, though his complicated past made this a controversial selection (and explains why he was around so late). On the field, he looks like DeSean Jackson 2.0 for Andy Reid. GRADE: A-"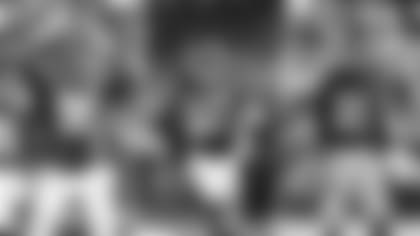 The praise didn't stop there, as NFL Media senior analyst and longtime NFL personnel man Gil Brandt had two Chiefs (Chris Jones and Tyreek Hill) listed on his 2016 All-Rookie Team, which was posted last week.
Here's what Brandt had to say about Jones:
"Jones was one of the biggest surprises of the draft in terms of outpacing expectations. He's clearly learned how to play hard, putting up two sacks and 11 hurries in 16 games (11 starts). He has unlimited potential."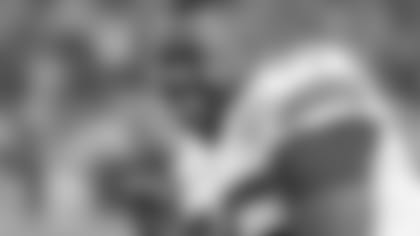 Here's what Brandt had to say about Hill:
"Hill might be the quickest and fastest player in the NFL right now. He showed himself to be a threat to score in multiple ways, whether in the return game (two punts and one kick returned for touchdowns), as a receiver (six touchdowns) or running out of the backfield (three). He earned a first-team All-Pro nod as a punt returner and will only get better as a receiver as he gains experience."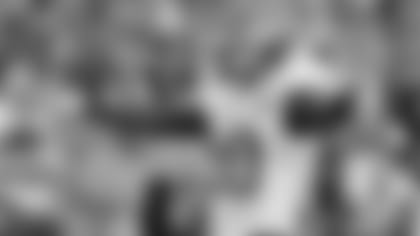 Overall, the Chiefs got plenty of production from this class on both sides of the ball as well as special teams.
Kansas City Chiefs 2016 Draft Class
Total snaps played for the entire 2016 draft class
Here are some of the top moments from these rookies last season:
Chris Jones (Second round, No. 37 overall):**
In addition to being on Brandt's All-Rookie team, Jones was Pro Football Focus' top-graded 3-4 defensive end rushing the passer last season, finishing with a PRP (Pass Rushing Productivity) score of 9.4, which didn't just lead all rookies, that led all NFL players.
Jones became a fan favorite not only for his play on the field, but he also had a habit of getting the crowd going any time there was a break in the action at Arrowhead, swinging his hands around, dancing and otherwise entertaining and riling up the loudest fans in the NFL.
On the field, Jones' most memorable play had to be late in the third quarter against the Carolina Panthers.
With quarterback Cam Newton and the Panthers facing a third-and-18 on the Chiefs 28-yard line while holding a 17-3 lead late in the third quarter, Jones put a little swim move on the right guard and easily blew past him on the way to Newton, whom he sacked for a loss of 12 yards.
The play took the Panthers out of field goal range, and the Chiefs would go on to hold them scoreless for the rest of the game on the way to a 17-point fourth quarter comeback win.
Parker Ehinger (Second round, No. 37 overall):**
Ehinger played in five games with four starts last season at left guard before going down with a season-ending knee injury in Week 8 against the Indianapolis Colts.
Eric Murray (Fourth round, No. 106 overall)**
According to special teams coordinator Dave Toub, Murray was one of the most consistent players in his units last season. He finished with six special teams tackles and tied with safety Daniel Sorensen for the most snaps played on special teams last season with 368.
Defensively, Murray didn't see a ton of action but he did have a fumble recovery, which led to a field goal and a 10-0 lead early in the second quarter against the New York Jets.
Demarcus Robinson (Fourth round, No. 126 overall)**
Robinson developed into a solid gunner on coverage units and finished with four special teams tackles.
Tyreek Hill (Fifth round, No. 165 overall)**
Here's all you need to know about Hill's rookie season:
D.J. White (Sixth round, No. 178 overall)**
While he didn't see a ton of action last season, White did get involved in the pick party in Week 3 against the New York Jets—intercepting a pass from Ryan Fitzpatrick intended for standout veteran receiver Brandon Marshall in the end zone.
Dadi Nicolas (Sixth round, No. 203 overall)**
Nicolas played sparingly in 11 games last season—finishing with just 28 defensive snaps, but according to Pro Football Focus, Nicolas rushed the passer on 21 of those snaps and finished with three quarterback hurries.
While it's a very small sample size, Nicolas showed some ability to disrupt opposing quarterbacks when he had an opportunity.
Nicolas suffered a knee injury (ruptured patellar tendon) in the regular-season finale against the San Diego Chargers and was placed on injured reserve on January 3.
---
With two impressive draft classes in a row that have each featured current All-Pros (Peters and Hill), Dorsey and company will look to continue this trend as they prepare for the 2017 NFL Draft, which will take place later this week (April 27-29) in Philadelphia, Pennsylvania.